Silver Mark Sleuthing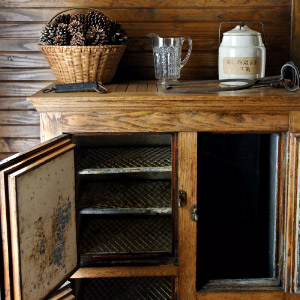 Dusty Old Thing
Figuring out the marks on a piece of antique silver can be fascinating. leading to all kinds of mysteries that beckon the imagination. It can turn the average person into a sleuth, a kind of Robert Langdon following the silver code instead of the Rose Line.
This is Nancy with Dusty Old Thing. I first became interested in silver marks when, as a new bride, my mother-in-law gave me a simple sterling ladle, perfect for punch. Always with an eye for bargains, she had picked it up for a few dollars at a country antique shop in Mercer Co, Kentucky, near Harrodsburg. Back home, she got out her book of silver marks and together, with a magnifying glass, we cracked the code…or at least part of it.
Most of are familiar with silver pieces clearly stamped on the back with the maker's name, the purity of the metal and, maybe, the name of the pattern. We're familiar with the difference between sterling and silver plate and with names like International or Gorham or Sheffield or Denmark's Georg Jensen. In Kentucky we talk about coin silver and collectors keep a sharp eye out for anything marked A. Blanchard or a host of regionally favored early silversmiths. We wonder why silver coins got melted down for spoons and beakers and teapots. Were they maybe Spanish coins used to lure leading citizens in 1788 to advocate a separation from Virginia and alliance with Spain? Or maybe Aaron Burr distributed Spanish coins in his 1805-06 scheme? When he stood trial for treason those coins would not have been good to have around. Or maybe entertaining was so important for early residents, and their enterprises so profitable, that they could afford to turn coins into cups?
As in all enterprises, silversmithing had to have a way of ensuring quality. From 1300, in England, an assayers mark, also called the "King's Mark", indicated that a silver piece was sterling. The mark looked like the head of a leopard with a crown on it. It came to be known as the "leopart". By 1327, the assays were done in, at least, the Goldsmith's Hall in London. The marks were called "hallmarks", a term we still use. From 1478, pieces were marked with a letter on a shield background to signify the date. In 1544, the "lion passant" replaced the leopart as the sign of purity and the leopart came to be associated with London-made silver. In 1784, completed pieces were taxed and the sovereign's head was added to the marks to indicate the duty had been paid. Makers also had their own registered marks, generally their initials.
It's all much more complicated than that, of course. In Britain, cities outside of London developed their own marks for their assay offices and the shape of the shield and date letters changed every 20 years. In America, silversmiths generally used their names or initials. Sometimes, especially in New York or Boston, the name of the city would be added. The "sterling standard" in the United States wasn't adopted until 1868 when Gorham and Tiffany started stamping their pieces with the word "Sterling". Other countries had their own marking systems. And, of course, there were cheats. In 19th century America, for example, it was easy for a silversmith to use marks that looked somewhat English and pass a piece of lower quality silver off as British sterling. That's why we, as silver sleuths have to check our marks….
There are several really good resources for identifying silver marks. One favorite is Judith Miller's little Miller's Antique Marks (Octopus Publishing, 2013). It can easily fit in a bag or pocket, along with your magnifying glass, when you're out on the hunt. The 5"x8" edition of Jackson's Hallmarks (Antique Collector's Club, 2007) has been a standard for English, Scottish and Irish silver since 1905 and was updated in 1989. It contains about 15,000 marks. There are several online resources.
The Online Encyclopedia of Silver Marks, Hallmarks & Maker's Marks is easy to use and contains good illustrations. Their chart for dating silver from London is especially clear and useful.
Oh, by the way, my sterling ladle carries 5 marks. If we sleuthed correctly: the lion passant shows it's English sterling, the leopart indicates it was made in London, a little "r" inside a shield with a slight point at the bottom stands for the date of 1792, the head of George III as a duty/tax mark, and a maker's mark of "W.S" which may stand for the silversmith William Smith II…but that's somewhat of a guess. The ladle is monogrammed with the initials "F.L." in very old script. 1792 is the year Kentucky gained statehood. I assume that the ladle was imported by a person of means, or shopkeeper, who did not want to convert his or her own silver coins into a ladle made by a local artisan. Its simple design fits with the tastes of Federal period. Now, if I only knew who was F.L…