We used to sing along with this magical song every time it came on the radio!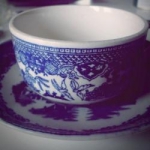 Rose Heichelbech
In 1967 The Seekers returned to their hometown of Melbourne, Australia, on a hot summer's day to perform their biggest hit. "Georgy Girl" stayed in the top ten on the U.S. Billboard charts for weeks in 1967 and remains a wonderful part of the '60s for many of us. Perhaps this song resonated with so many people because Judith Durham's voice is so pure and true. There are very few folks who can sing like she did, which is one of the reasons why this song is still so special even today.
In this clip from the Myer Music Bowl we get to see the band in action performing this iconic hit. The catchy tune brings back a lot of great memories from the era of music where quality was absolutely paramount. Have a look below. And, be sure to check out one of Aretha Franklin's classic hits right here.