You won't believe what these little guys actually are.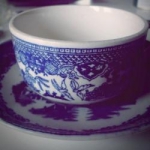 Rose Heichelbech
The Musgrove Hill State Historic Site in South Carolina is nestled among the woodlands where patriots fought against the British. But, it's also in the perfect zone for some amazing winter phenomenon that is rare here in the U.S., but which is much better studied in Europe.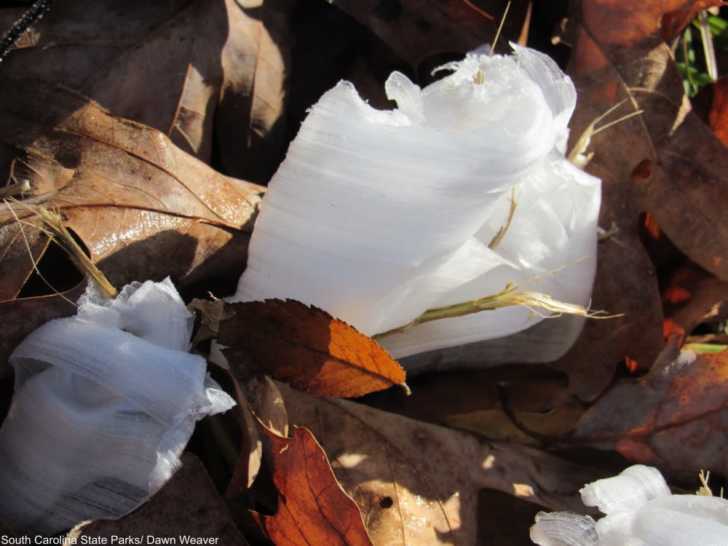 Musgrove Hill was where American militia members battled it out with the British red coats on August 19th, 1780. The patriots won the fight despite being vastly outnumbered in what was a great test of strategy and endurance. Today, the State-run historic site seeks to educate the public about the battle while celebrating the natural beauty of the area.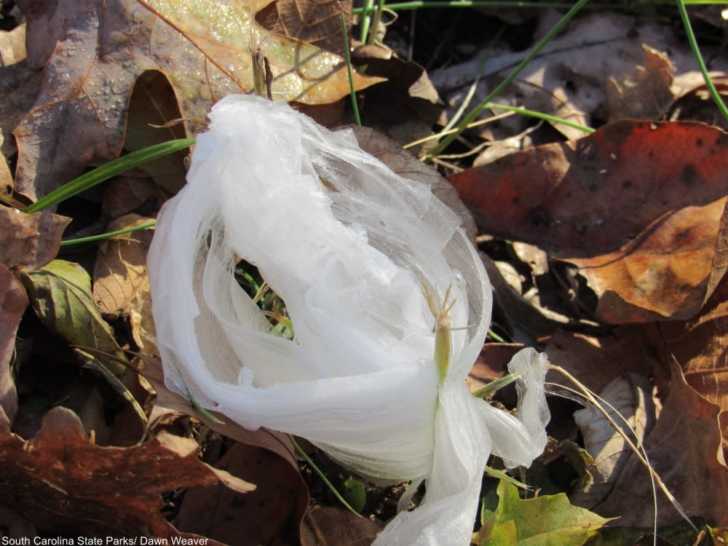 It was on an early morning walk that park ranger and manager, Dawn Weaver, thought she saw trash soiling the grounds. But, upon further inspection Weaver found that the bunches of white in amongst the leaves were actually naturally ocurring and far from trash.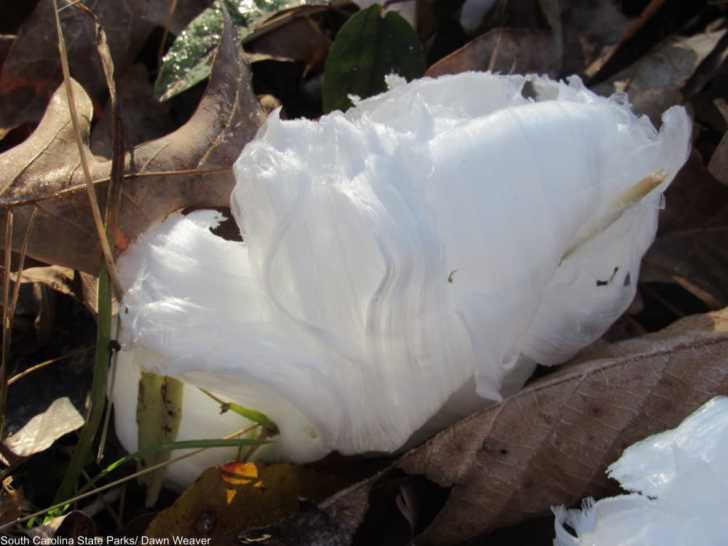 The white swirls are delicate and to Weaver they at first resembled tufts of toilet paper amongst the fallen leaves and dropped branches. These interesting formations are often referred to as "hair ice" or "frost flowers." In Europe the phenomenon was first studied in depth only a few years ago when scientists discovered that the fungus exidiopsis effusa creates pathways for frost to form on cold mornings after a humid night.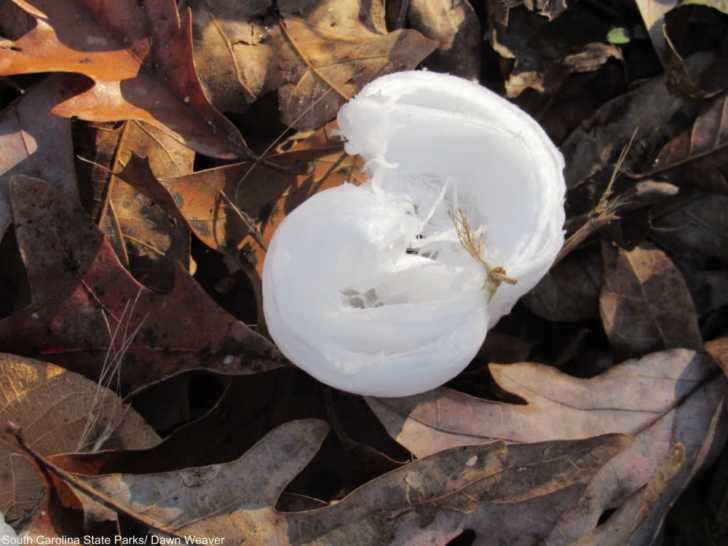 The flossy growths shimmer in the morning sun before melting away completely once the daytime temperature rises. The fungus was found when researchers analyzed the frost, which is expelled from the pores of rotting branches when the temperature drops, and they suspect that the ice "hairs" are stabilized by a secretion of the fungus which facilitates reformation of ice crystals and keeps them there.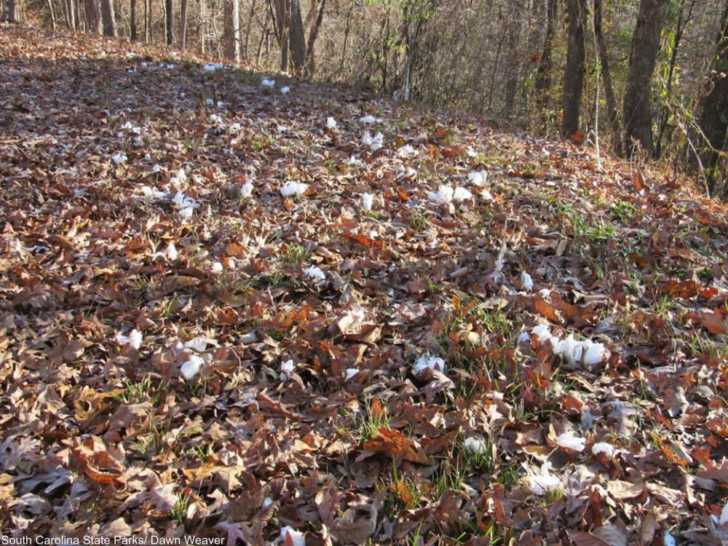 Across Europe the frosty filaments were known for generations, but never understood until recently. In the U.S. knowledge of these frosty hairs is rarer still, despite the fact that many areas are comparable with Europe in terms of frost, temperature, and forestation.
These beautiful frost filaments add a certain wonder to the woods and can form in various shapes and patterns. What a lovely introduction to winter thanks to one astute park ranger who took some incredible photos!