For $108, you can enter a drawing to win an authentic Picasso painting valued at over $1,000,000. The drawing will be held on March 30th, 2020, in Paris, France.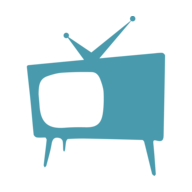 Chris Winters
When it comes to most coveted works of art on the planet, Pablo Picasso paintings rank pretty high on the list. The average person could never dare to dream of owning one.
The collective value of his paintings is believed to have reached over $1 billion dollars on the global market. It is safe to say that we are probably never going to be hanging one in our house anytime soon.
https://www.instagram.com/p/B88IUcQnaGP/
Don't fret, though. The average Joe is finally going to have their chance to take a crack at one of these bad boys. We are about to present you with the bargain of a lifetime. A Picasso painting that is worth over $1 million is set to be raffled off. Nature Morte is a 1921 Picasso painting that will make a great addition to your home's current artwork collection.
Clocking at 9 inches by 19 inches, this is one of the more striking works that we have ever come across. We cannot believe that ordinary, everyday people will have the chance to own this incredible painting. The piece has been passed down by some of the most famous Picasso collectors that the world has ever known, including billionaire David Nahmad and English surrealist artist Gordon Onslow Ford.
This small work that is part of our collection was made by #Picasso when he was 12 years old, as part of his learning process. Are you able to identify all the #birds that appear in it? 🐦#twitart pic.twitter.com/KpUfeDxVXu

— Museu Picasso, Bcn (@museupicasso) February 21, 2020
"1 Picasso for 100 Euros" is the name of this raffle and it is for a cause. Aider Les Autres (Help the Others) is the nonprofit organization that is responsible for organizing it, and Péri Cochin is the French television host and producer who runs the organization. Smitsonianmag reports that over 200,000 tickets have been made available for this event.
Is there a free entry day? Can I take photos or videos inside the museum? Do I need to buy a ticket to go to the shop? 🤔

We answer these and other #FAQs from our visitors in our official website: https://t.co/b3AIR1tfMP pic.twitter.com/A9iSRsWxiW

— Museu Picasso, Bcn (@museupicasso) February 19, 2020
Aider Les Autres expects to raise well over $20 million. Once the costs of the painting have been covered? The rest will then be going to charity. CARE International is slated to receive the proceeds.
This charitable organization works tirelessly to provide clean water to those who reside in the nations of Madagascar, Morocco, and Cameroon.
"There are so many people who need help around the world," said Cochin in a recent CNN interview. This allows lots and lots of people to get involved, while also providing them with the chance to take home a truly amazing work of art. We call that a win/win! The drawing will take place on March 30th, 2020, in Paris. If you would like to find out more about this once in a lifetime event, be sure to visit the 1Picasso100Euros website.