Photo of the Day: June 27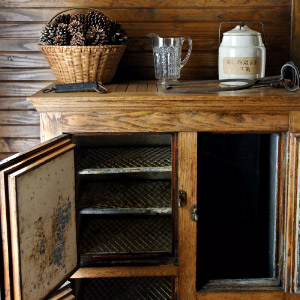 Dusty Old Thing
It's hard not to love Karla Spence's cat, Mr. Sweetpea, sitting in what looks like a vintage basket. Cats have good taste.
Karla's basket looks to be what we call a stave basket. It has a bent wood handle that joins at the base of the basket and a lap band that ends in a point like on a Shaker cheese box or firkin.
Determining if a basket is antique/vintage or a new one can be difficult, especially since replica baskets are still made by craftspeople (most do sign them). Stave baskets like this were generally used for gathering/selling vegetables and fruits. Since they were used in commerce, some states regulated their size. Pennsylvania still does. The wood in older baskets, according to some experts, is heavier than that now used. In New England baskets ash, hickory and maple predominate.
We all know that some baskets of differing types can command a good price at auction or in appraisal. Seven Natucket Baskets were appraised on Roadshowin 2010 for between $14,150 and $18,200. Native American baskets, Shaker baskets (rare), and others of specific types are valued. Regional baskets such as Appalachian, sweetgrass and others are also of note.
For readers who'd like to explore more about American baskets, the Smithsonian's Renwick Gallery in DC will have an exhibit called "Measure of the Earth: The Cole-Ware Collection of American Baskets" between October 4 and December 8, 2013. You can view the 79 baskets online now and learn more about this art form. Baskets are one of the historic methods of storage. There's so much to learn.