Photo of the Day: June 26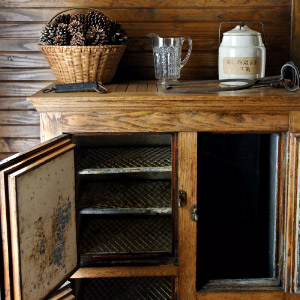 Dusty Old Thing
We'd like to thank Monica Taylorfor sharing this fantastic photo for us all to enjoy. She writes,
"Thisgate & iron fence around my yard came from an early 1800's home slated for razing….we were fortunate enough to rescue it."
Our readers who regularly follow Dusty Old Thing know that Monica and her family are good at finding vintage items and antiques in interesting places like thrift shops or even discards at the side of the road. She's really good at giving new life to the things that other people have discarded. It's always good to hear, too, when architectural items are saved from destruction. People who love antiques are conservationists by nature.
Monica's garden is the perfect backdrop to the antique cast iron. Just beautiful!