Put on your shades and prepare to groove.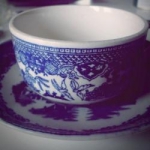 Rose Heichelbech
It's one of those classic songs that everyone knows and loves. But, most people wrongly think it was the Ventures who first played this upbeat song. Not so, in fact the Chantays recorded this tune in 1962, helping to pioneer the genre of surf music in the '60s. We get to hear them play this song on an unlikely stage known by many for its more conservative acts: The Lawrence Welk Show. Watch as they bring this hip, new style of music to one of the most popular shows on at the time.
"Pipeline" peaked at #4 on the charts in 1963 and another listen will remind you why! From their matching suits to their humble dance moves, this act just really brings home what was so great about music in the '60s. Have a look below. And be sure to check out another young group performing Wah Watusi right here.