On the Morning of Christmas Eve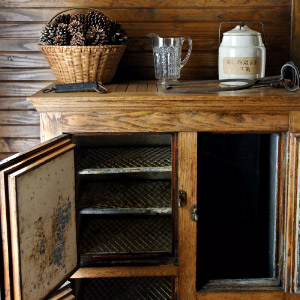 Dusty Old Thing
Most of us can remember the excitement that Christmas Eve held for us as children. We were out of school. Our minds may have been torn between the religious meaning of the birth of a baby in Bethlehem long ago and our love for the celebrations unique to our own culture. We had probably already shopped for family and friends, or made gifts with our own little hands. We may have searched hiding spots in our own homes for where parents hid presents. Older people may have been busy in the kitchen or in last minute preparations. Christmas Eve night may have been for church services or for family gatherings or both.
As we grew older, many of us may have had to work on Christmas Eve. Most still do. Some of us may have gotten bonuses that day. Other times we knew we worked for Scrooge.
Sometimes we spent Christmas Eve with family. Sometimes we were alone. Sometimes we remembered Christmases past with gratitude. Sometimes loss made that hard.
But so much about Christmas is about hope, the hope in a message that may be based in religious faith or seeing the progression of the generations or just one person helping another.
It's been a joy to see so many photos of Christmases past that have been shared with Dusty Old Thing by our readers. From antiques to 50's tinsel, it's all been fun…and meaningful. Here are a few more to help bring some smiles this Christmas Eve morning.
Thanks to everyone who has shared Christmas memories!