These pioneer recipes shed light on the American West.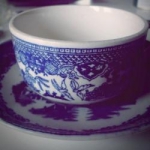 Rose Heichelbech
The cowboys and settlers of the Old West had to be exceptionally inventive with what they cooked. With huge distances between towns and settlements, fresh ingredients were often not at hand. And, for any homesteader, there were gap years when crops failed or food production was off to a slow start. New recipes became part of the culture of the frontier. These pioneer recipes have been adapted to modern techniques, but just think what it would have been like with particular foods in short supply and cooking over an open fire or on a wood stove in cast iron pans!
Johnnycakes
Like corn pancakes, Johnnycakes or hoe cakes were a staple for anyone who needed to fill some bellies but had no wheat flour. Corn, being a new world food, made its way into all kinds of dishes. With some maple syrup or molasses, this makes a fine meal indeed!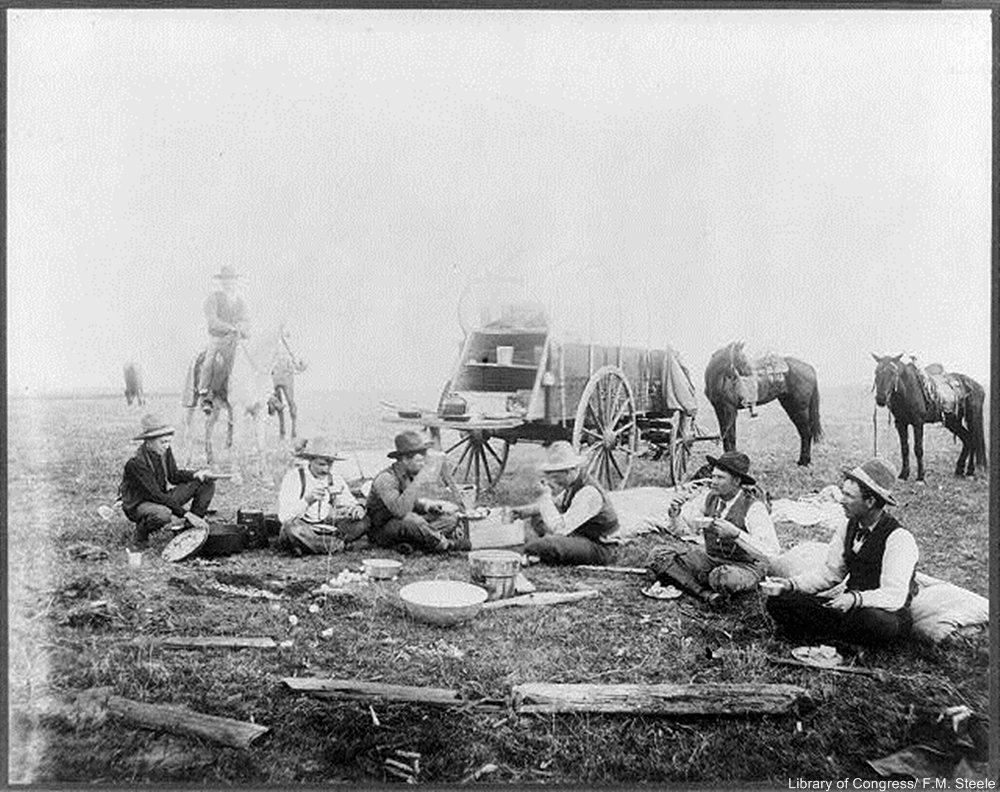 Johnnycakes:
2 cups yellow cornmeal
11 tablespoons sugar
1 ½ teaspoons salt
2 cups boiling water
½ cup milk
Butter or bacon grease for frying
Whisk together cornmeal, salt, and sugar and then pour in boiling water to form a paste. Slowly add milk and blend until the texture is slightly thicker than normal pancake batter. The exact amount of milk added depends on the dryness of the cornmeal. Fry in butter or grease, spreading the batter into about 2 inch wide circles in the pan. Fry on each side about 4 to 6 minutes. Sugar can be omitted if a more savory johnnycake is desired.
Recipe adapted from Tablespoon.
Charlie Taylor
For cowboys, fresh dairy products were not always available. This butter substitute served as the spread on many a frontier and ranch biscuit.
Mix bacon grease and sorghum molasses together to taste and you've got Charlie Taylor.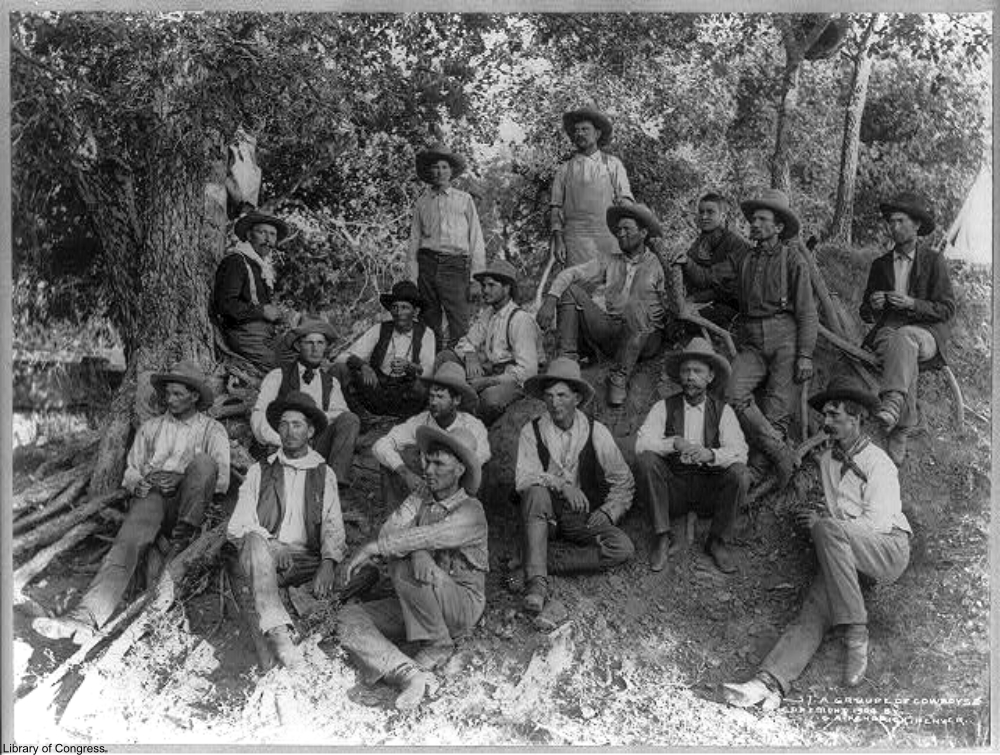 Mormon Gravy
This milk gravy was commonly served to help stretch a meal of meat and bread and in some parts is called Texas butter. This gravy, as you all well know because it's never been out of favor, is also excellent on mashed potatoes and biscuits.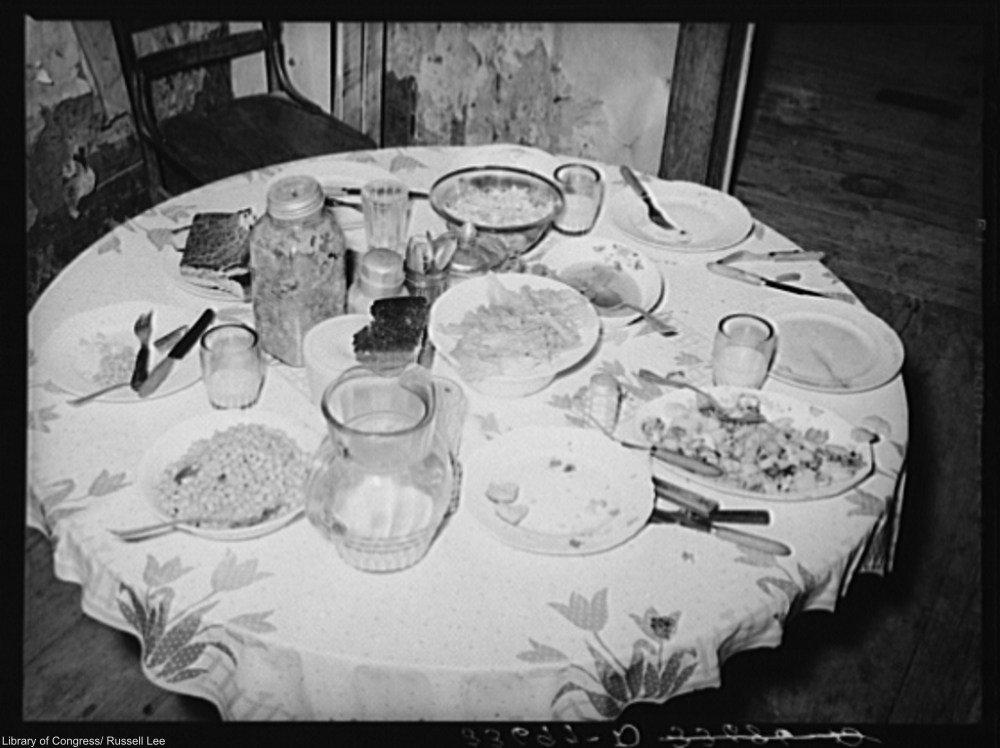 Mormon Gravy:
2 cups milk
3 tablespoons flour
3 tablespoons meat drippings
salt and pepper to taste
Melt drippings (or use in pan where the meat was just cooked) and brown flour while stirring. Remove from heat source and add milk while constantly stirring. Return to heat to thicken, again stirring all the while. Add salt and pepper.
Recipe adapted from Walleys Love Food.
Green Pumpkin Apple Pie
Laura Ingalls Wilder wrote about her Ma making mock apple pie with slices of green pumpkin to give it more texture. However, most mock apple pie recipes did not call for any kind of vegetable or fruit, as this was another recipe born of scarcity.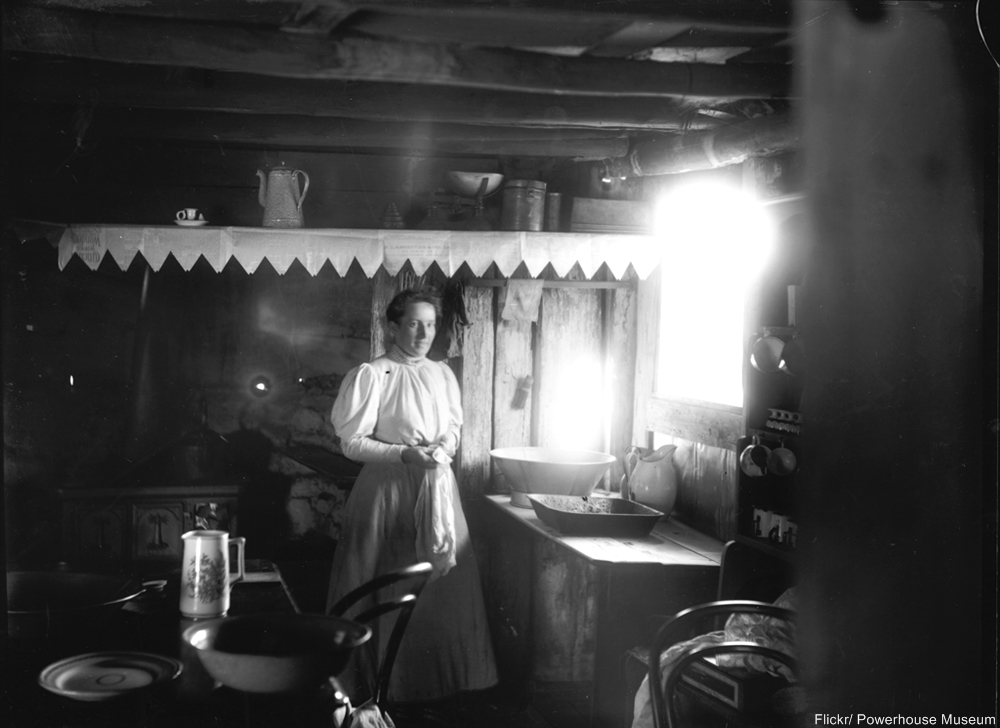 Green Pumpkin Apple Pie:
1/3 cup cider vinegar
1 cup brown sugar
a pinch (1/8 teaspoon) cinnamon, nutmeg, and cloves
3 tablespoons butter
1 green pumpkin
Start with your standby pie crust recipe. You'll need a bottom and top crust, just like an apple pie. Peel the pumpkin and slice into apple-slice pieces (about 4 cups worth). Mix spices and sugar together and pour into the bottom crust, followed by the pumpkin pieces and cider vinegar. Add butter pats to the top before placing the top crust on. Bake for 50 minutes at 425 degrees.
Adapted from Susie QT Pie's Cafe.
Click "Next Page" for the rest of these pioneer recipes!