Old Toys: The Things That Delighted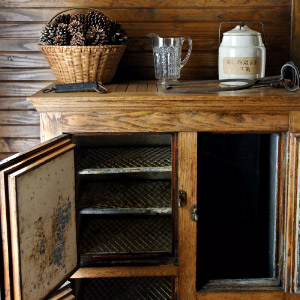 Dusty Old Thing
Maybe we never outgrow our love of old toys. Many of us who are grandparents love having the excuse of dragging out our own old toys, or those we kept from our children's young years, and setting them up again for a new generation. We marvel, too, at the toys about which our parents or grandparents talked but which became lost in time. We can become fascinated with the changing role of toys in our cultural histories.
Here are a few that have recently been shared with us by our readers. We hope you enjoy them and that they bring back memories of your childhood or stories that you heard from long ago. Our thanks go to Joanna, Linda and Darline for sharing them with our antiques community.
The J.K. Farnell Company, founded in 1840 and surviving until the 1960's, was a famous London manufacturer credited with introducing the first British teddy bear in 1906. The Alpha trademark for the bear was registered in 1925. The early bears had many of the same characteristics as the German bears, especially the long pointed muzzles.
The Alpha bears were made of Yorkshire mohair and were very popular. They were the inspiration for Winnie the Pooh. They were sold internationally as well as in England with showrooms in New York and Paris and distribution throughout America and Canada.
The company suffered hardships due to the Depression, a catastrophic fire in 1934 and extensive bomb damage during World War II, but bounced back each time. In the late 1950's the company moved production to the south coast of England. By 1968 financial problems took their toll and production stopped. The company name was purchased, in 1996, byMerrythought which produces handmade replicas of the original Farnell bears. Their bears are clearly marked on the foot with the Merrythought, Ltd. label, thus honoring the original manufacturer and tradition.
We think this wonderful child's dish set is from Hazel-Atlas as part of their Moderntone pastel line, probably from the 1940's. The glass Hazel-Atlas produced for Moderntone did have a bit of opalescent quality but is not milk glass. They are so beautiful to this day!
We haven't found any maker, yet, for the Belfort Puzzle Wagon. We did see one reference that indicated that the blocks were puzzle pieces for famous nursery rhymes. As always, the old wooden pull wagons with their delightful painted sides hold a great attraction.
Doll collectors all know that the Pasty series of dolls, by Effanbee, was the company's first highly popular doll grouping. The first Pasty, a toddler, was introduced in 1928. Later she had companions, including baby Patsy's. The line was the company's first realistically proportioned dolls and came with wardrobes that could be purchased. The Pasty's were produced for decades and enchant still today.