These charming cottages could be torn from the pages of a Hans Christian Anderson book!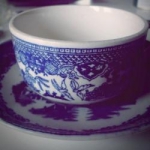 Rose Heichelbech
Visitors to Martha's Vineyard in the 19th century often came not only for the fresh sea air, but also for the revivals held each summer. Campers coming to the island in the 1800s would cluster together in small tents in the area that would become known as Oak Bluffs.
Back then the main attraction was not the upscale Americana feel of the island, but a retreat from the world. And it was this secluded aspect that made Martha's Vineyard an appealing site to hold Methodist meetings. Cramped together these tent yard revivals would become the basis for one very interesting island town, designed to look like it was plucked from a fairy tale.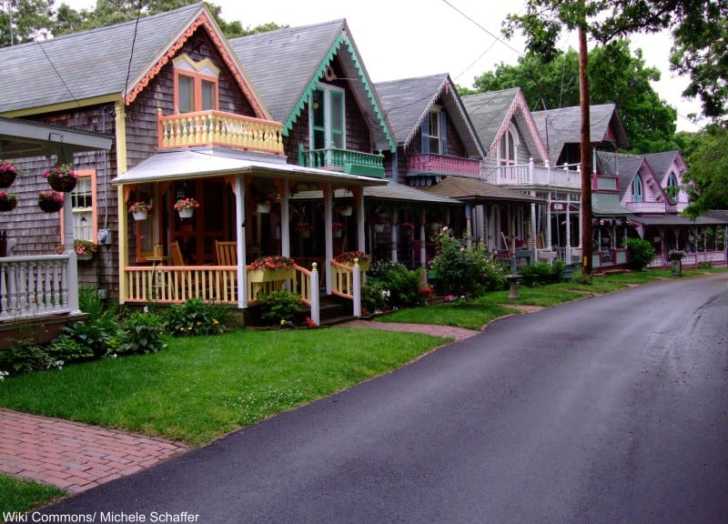 The tradition got started from Methodist meetings beginning in the 1830s. After the Civil War in the 1860s-70s the tents that populated the landscape were then made into permanent structures, each with it's own unique features.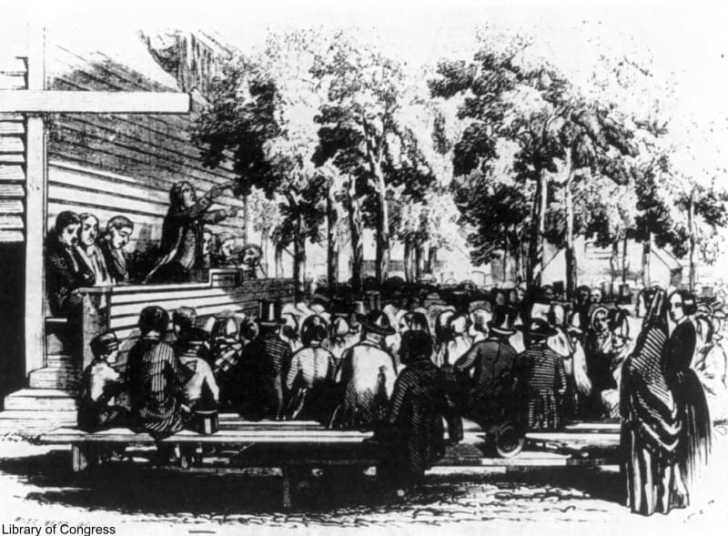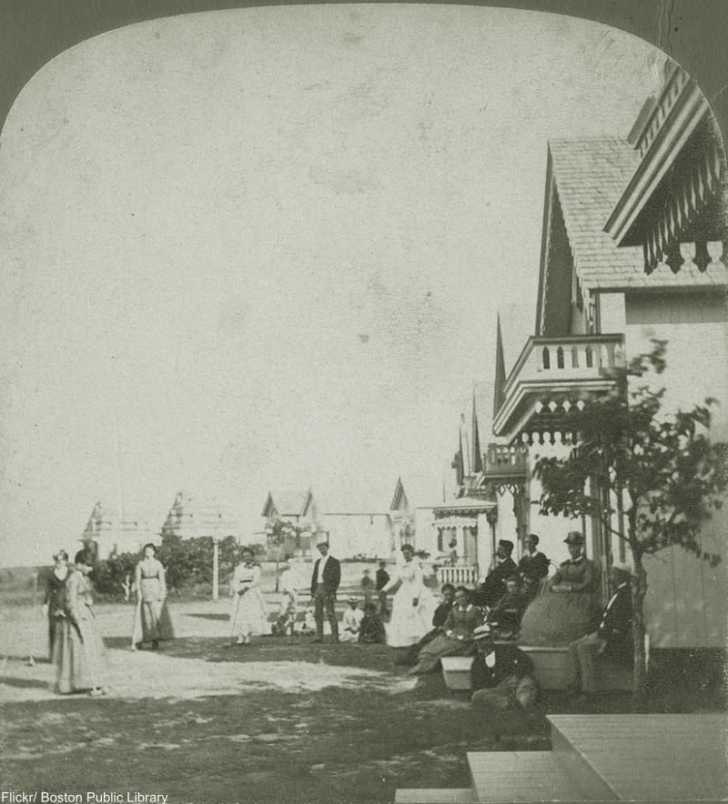 Many of the houses in the area share a common style: over-the-top gingerbread drips from the front porch of each of these brightly colored homes, and their shutters and balconies add whimsy to each little cottage. There is no shortage of curly cues in Oak Bluffs.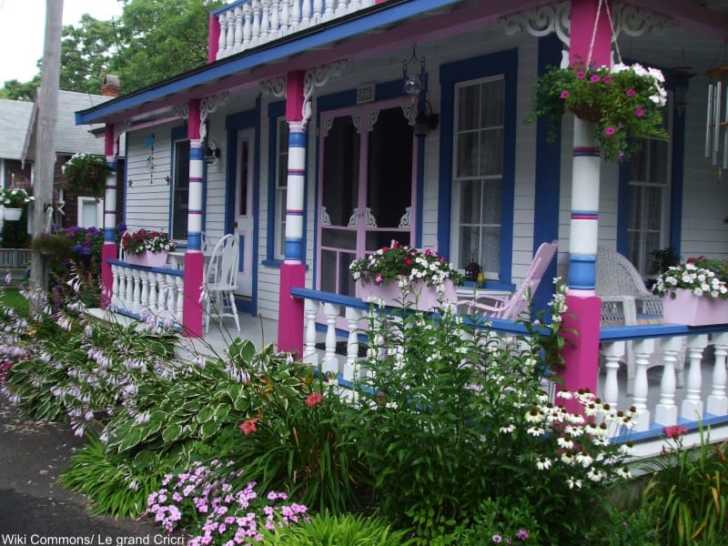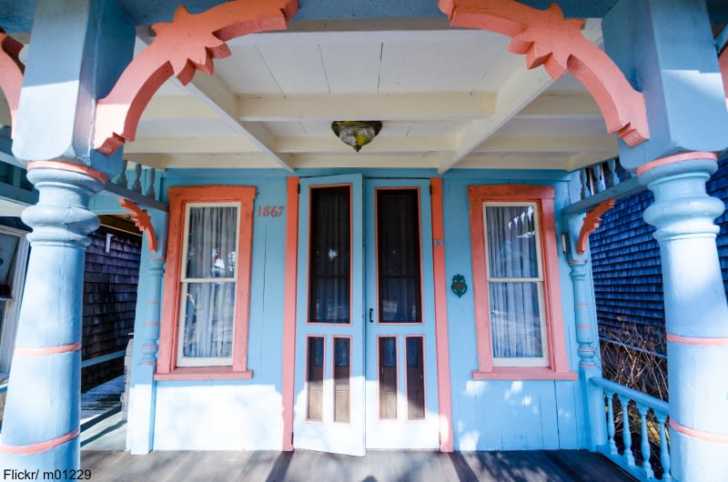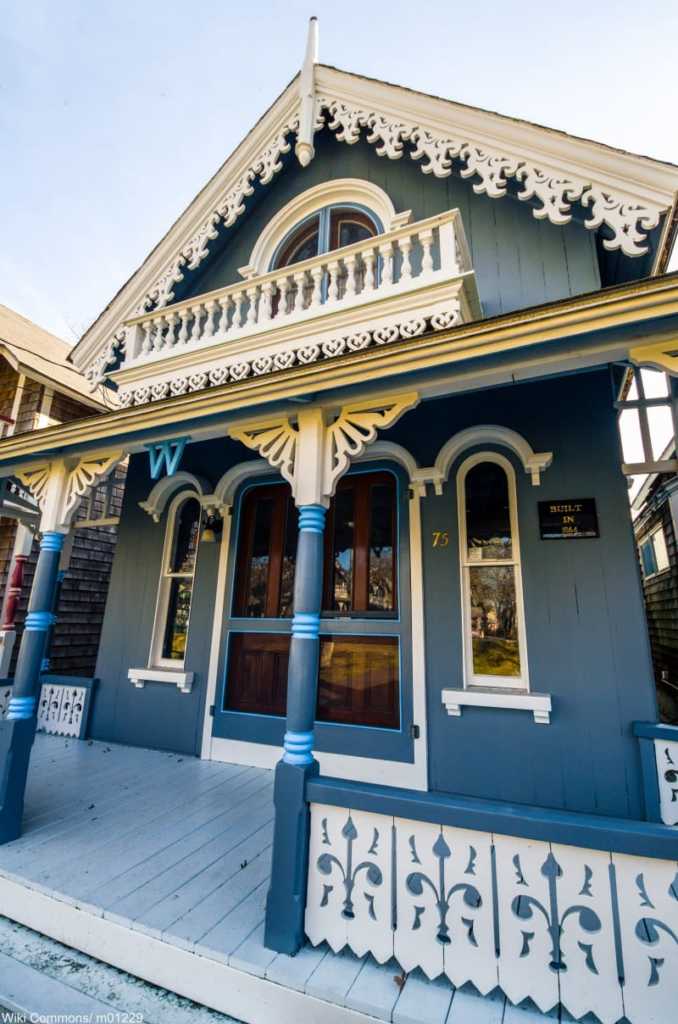 The style is reminiscent of something out of a Hans Christian Anderson tale or perhaps a side street of the Emerald City in Oz. Commonly referred to a "carpenter gothic," the Old World style recalls the forest towns of Germany. Over 300 of these houses are nestled together today, but there were originally some 500. The whimsical houses are now a regular tourist attraction for visitors and a few of them are even available to stay in overnight!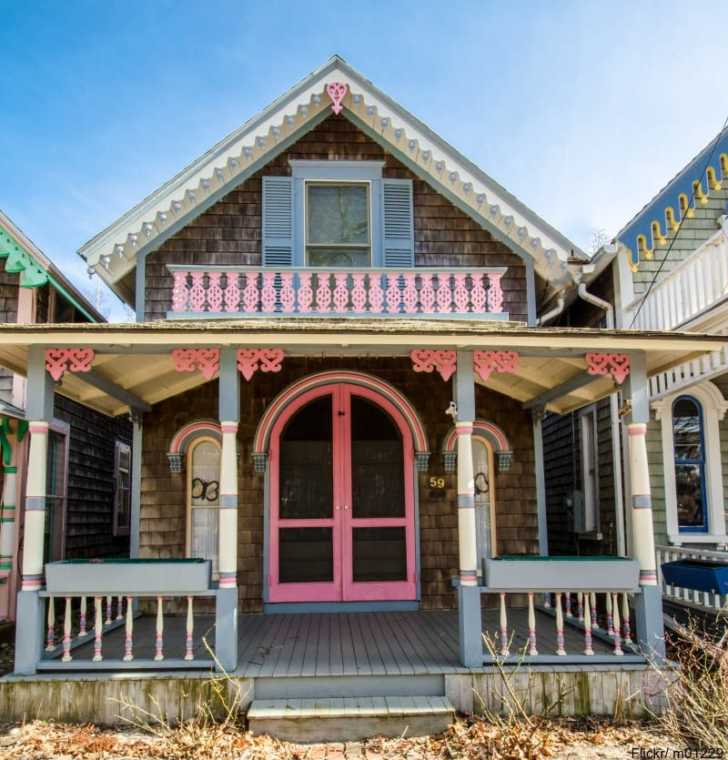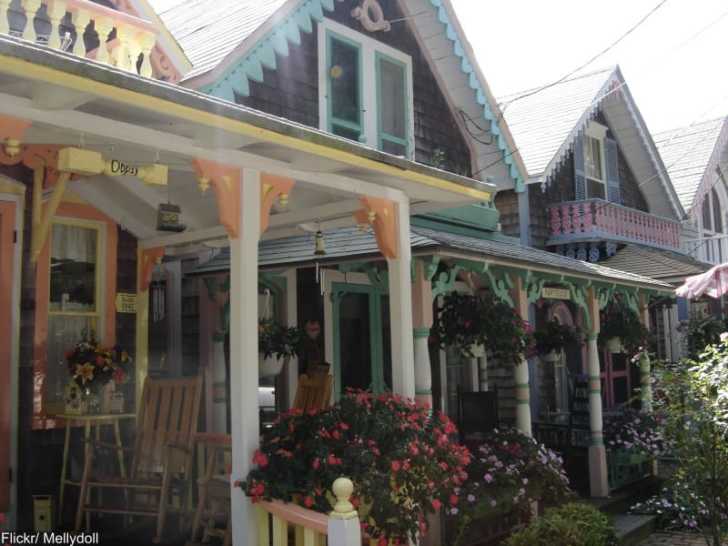 Before the area was renamed Oak Bluffs it was known as Cottage City and we can certainly see why! Today the area is also referred to as the Campground and during the summer months there are still worship services held at the Iron Tabernacle, a sanctuary which dates back to 1879.
Oak Bluffs was also one of the first resort towns to accept African American visitors, claiming some of the first desegregated hotels and beaches in the U.S. Drawing sailors, free slaves, and church-goers, elite African Americans could actually buy vacation homes in this town long before Equal Housing Opportunity Laws were passed.
Most of the cottage homes are quite small, but a few are bigger. Like the tents that were there before them most of the cottages are built very close together which only adds to the charm of these unique and magical streets.