This 19th century reporter achieved monumental fame for her immersive storytelling.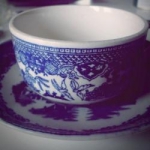 Rose Heichelbech
She broke records and set standards. She was a petite young woman whose professional moniker became a household name in 1889- a time when women were seldom working, let alone becoming world-famous. This innovative reporter used her unassuming appearance to go deep undercover. At barely over 5 feet tall, Nellie Bly was the perfect incognito journalist, presenting the pinnacle of regularity that let her fade into the background and observe.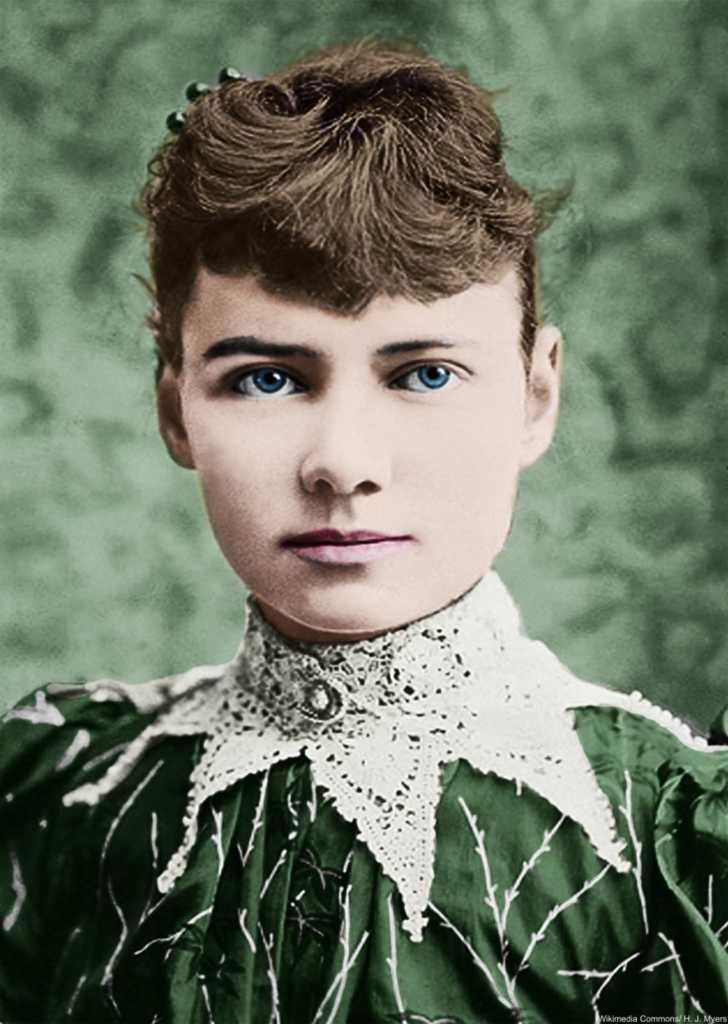 Nellie Bly became famous for her pieces in the New York World exposing the poor treatment of workers, mental patients, and poverty-stricken tenement-dwellers. This type of article was often shocking to readers, espeically so since Bly was determined to get the most comprehensive angle on every story, immersing herself in the surroundings of her subjects.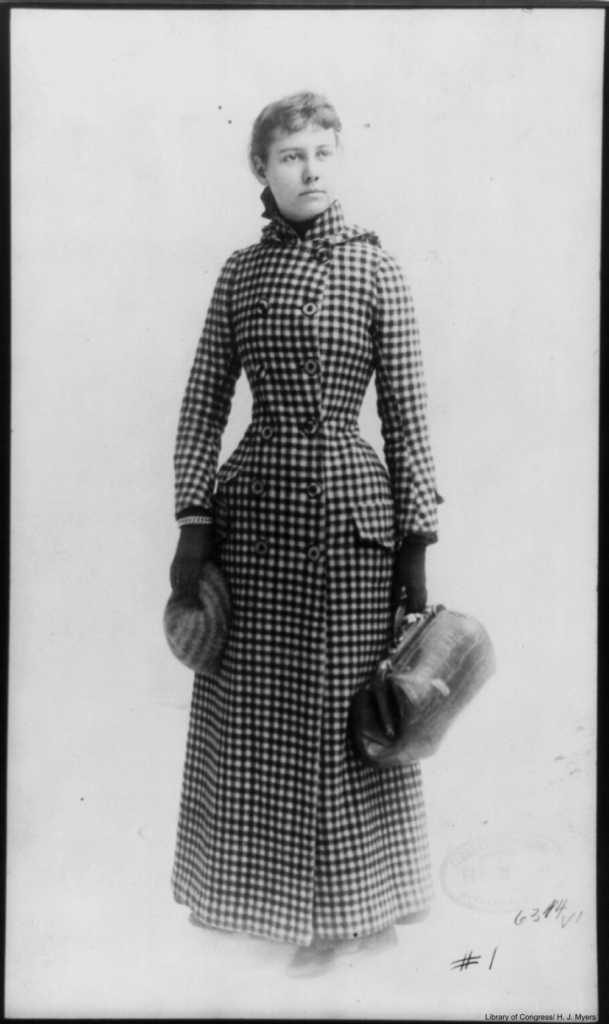 Bly's signature garb, a Scottish plaid neck-to-toe coat, leather bag, and deer-stalker cap helped her to blend into the crowd. It became her trademark look and signified the practical, employed, young woman of the day- ordinary in appearance, extraordinary in deed.
Born in 1864 and christened Elizabeth Jane Cochran, Bly began her journalism career in 1885 under her new nom de plume as a way to support her family in the years following her father's death. Bly's investigative report on the state of mental hospitals, Ten Days in a Mad-House, was one of her most compelling serials in which she described herself as passing for a "poor unfortunate, crazy girl," gaining admission into an asylum as a patient in order to fully understand what mental patients were going through.
By 1889, she was headed off on a unique trip to set a new world record. Inspired by the hero of Jules Verne's Around the World in Eighty Days, Bly traveled the globe by all manner of transport, including boat, burro, and rickshaw, reaching her goal in a mere 72 days. Dubbed the "female Phileas Fogg" and paying her fares in English gold, she made her way to great accolades. Bly's serialized telling of her travels, along with her book on the subject, boosted her fame to monumental levels. That she did all this by the age of 25 is almost unbelievable.
Bly went from earning $5 a week at the beginning of her career to earning nearly $500 at the height of her success, unheard of for a female journalist at the time. Bly was initially hired more as a novelty than as a serious writer, a concept she resented and eventually overcame with great gusto.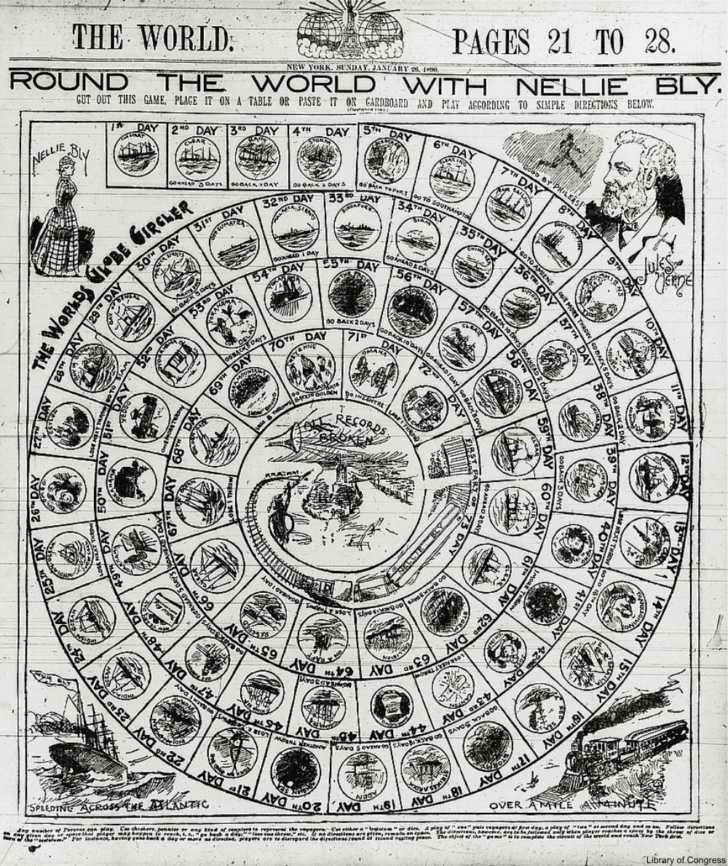 In 1895 Bly married an older man, the industrialist Robert L. Seaman. Upon her husband's death, Bly took charge of some aspects of his Iron Clad Manufacturing Co., which was instrumental in developing the standard 55 gallon oil drum. Unfortunately, the business was beset with financial problems and untrustworthy employees, and after a time she returned to reporting.
Underestimated because of her looks and social status as a working-class woman, she managed to create a new standard for investigative journalism. Nellie Bly will forever be remembered as the spitfire young reporter who broke barriers and records to bring people a good story.
Click here to find out about the Kodak girl who captured a unique moment in history.