This is one of our favorite songs from the 1960s!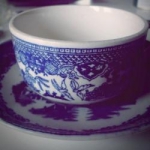 Rose Heichelbech
There are some songs you just can't help but sing along with every time you hear them. "These Boots Are Made For Walkin" is one of those magical songs. Released in 1966, this song hit #1 that year. Nancy Sinatra's catchy song became an anthem for women, but also for the troops in Vietnam. And, on a more minor note, her fashion for the album and her appearances made white go-go boots the must-have item at the time.
This hit remains a favorite for many people today and for good reason! When Sinatra appeared on The Ed Sullivan Show in 1967, she performed six songs and this was one of them. Watch as she sings one of our favorites live in a stellar performance, complete with dancers and oversized boot stage props! Have a look below. And, you can check out another fantastic 1960s performance right here.