These senior competitors still have what it takes!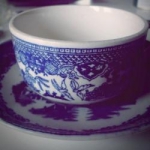 Rose Heichelbech
There are plenty of people who slow down when they get older, but there are those who just never stop no matter what. These senior beauty pageant contestants are going strong and just look how much fun they're having as the New York Times captures the prep and interviews with these phenomenal women.
The Ms. Senior America Pageant, held in Atlantic City New Jersey, is chock full of grandmothers who refuse to stop doing what they love. From singing to dancing en pointe to playing piano, these elders with attitude are proving that a joyous spirit and having a good time are not a young woman's game. We grew up watching Miss America pageants and believing that they surely must be the most beautiful women on Earth. But, these beauty contestants are showing us another side of the coin: beauty, talent, and youth at any age. Have a look at this fun video and we'll bet you feel a little spring in your step afterwards!
https://static01.nyt.com/video/players/offsite/index.html