You don't often hear about people with this profession anymore.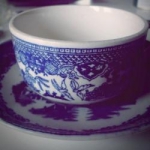 Rose Heichelbech
For one man in Georgia, the sight of props in movies had always filled him with pure joy. He would see something on the big screen and have to have it. At first he made his copies from cardboard and paper, but soon moved on to learning leather working, carving, and blacksmithing in order to make realistic swords and other props just like in the movies.
Then something incredible happened: the film industry began using Atlanta as a Hollywood away from home. Kenneth Spivey then had the chance to make his visions a reality. Spivey was the lead prop fabricatorfor Avengers: Infinity War, as well as working on Avengers: Endgame, and several other films. For most people this art is completely dead, or exists only at historical sites like Williamsburg, Virginia. Have a look in the clip below how a modern day blacksmith can make a living in the real world in the film industry of all places.