This is the oldest known message of its kind ever to be found!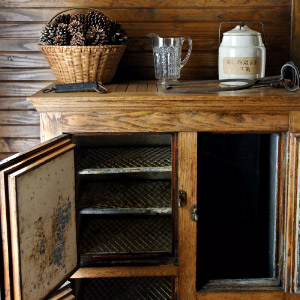 Dusty Old Thing
An antique-looking bottle caught the eye of Tonya Illman as she walked along a beach recently in Australia. She picked it up and intended to use it as a decoration in her home. Little did she know just how antique the bottle really was or the rare treasure that would be found inside!
"It just looked like a lovely old bottle, so I picked it up, thinking it might look good in my bookcase," she said. That's when her son's girlfriend discovered the piece of paper inside, tied with string.
The message in the bottle turned out to be a 132-year-old note from a German vessel, making it the oldest known message in a bottle ever found. The time between when it was first set adrift and when Illman found it beat the former record of 108 years.
Tonya and her husband, Kym, carefully studied the note inside the bottle and then went to researchers at the Western Australian Museum to verify their findings.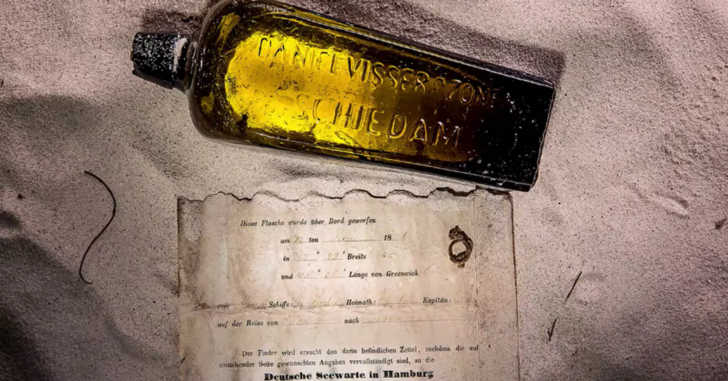 The museum's experts were able to authenticate the note, which came from a German effort starting in 1864 to study ocean currents.
"Extraordinary finds need extraordinary evidence to support them, so we contacted colleagues in the Netherlands and Germany for help to find more information," said Ross Anderson, assistant curator in maritime archaeology at the Western Australian Museum.
The note itself is dated June 12, 1886, and was cast into the ocean from the German vessel Paula. It contain's the ship's name, coordinates, and direction. Remarkably, the Paula's meteorological journal was found in Germany with an entry on the same date by the ship's captain about throwing the bottle overboard. With the information in the journal and handwriting analysis, the note was authenticated.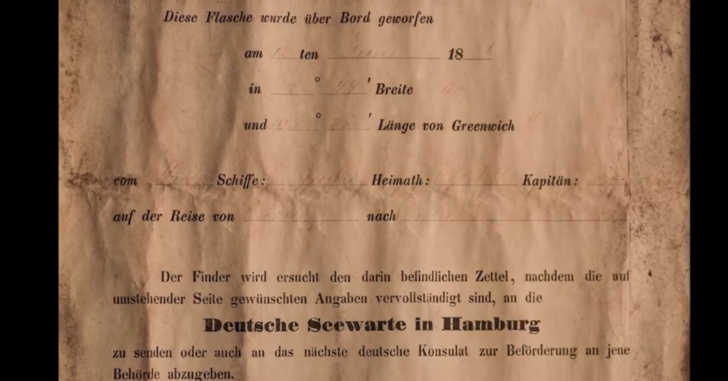 "Thousands of bottles were thrown into the world's oceans from German ships, each containing a form on which the captain would write the date it was jettisoned, the exact coordinates at the time, the name of the ship, its home port and travel route," according to the researchers. "On the back, it asked the finder to write when and where the bottle had been found and return it, either to the German Naval Observatory in Hamburg or the nearest German Consulate."
Of the thousands of bottles that were set adrift in the years-long experiment, only 662 of the notes were ever returned to Hamburg. The last one to be found, according to the Western Australian Museum, was in 1934 in Denmark.
The Illmans have loaned the remarkable message in a bottle to the Western Australian Museum, where it will be on display for the next two years.
Watch this video for more about this amazing discovery!