Multiple parents took advantage of the system that allowed them to mail their children, though USPS eventually shut it down.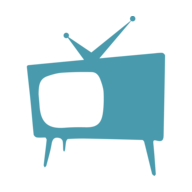 Steven Roberts
I think that we are getting quite accustomed to getting things delivered to our home. We have always had packages that come from the United States Post Office, and at times, we would get them from FedEx, UPS, or another carrier. Now that Amazon is here, it seems as if things are showing up on almost a daily basis.
Back in the early 1900s, the United States Postal Service was the primary carrier and transporter of packages and letters throughout the United States. Parcels were added later, when, in 1913, the USPS could deliver items that were in excess of 4 pounds.
Smithsonian reports that there was something that sometimes went through the mail that would never be shipped today. Parents were able to take advantage of the new rules of shipping things over 4 pounds – they could ship their children.
An example of how this happened occurred in Ohio, when an eight-month-old boy, James, was mailed by Jesse and Mathilda Beagle to the boy's grandmother, who lived a few miles away. It cost them $0.15 to mail him and they insured their son for $50, just in case he got lost.
https://www.instagram.com/p/CBYBPp3pzbB/
It wasn't long before these stories were spreading and other parents were using the Postal Service to transport their children. Charlotte May Pierstorff was four years old in 1914 when she was sent by train some 73 miles to her grandparent's house in Idaho. She was accompanied along the way by her mother's cousin, who worked for the railway mail service.
The story eventually got twisted to where people were believing that she was mailed at the "chicken rate" for livestock. That may have been the case, if it weren't for the fact that the rate didn't exist until 1918. Apparently, however, postage stamps were stuck to her coat.
These are true stories but they only typically happened in rural areas, where postal carriers could provide a means of reliable transportation and were considered trustworthy. The Postal Service soon made it known that carriers were not accepting children and the practice was ended. It seems as if there were seven children that were sent on mail routes before that time, with one being sent as far as 720 miles. At that point, the post office said that bees and bugs were the only things that can be shipped.