Her voice is so powerful!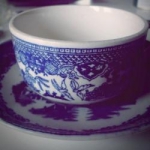 Rose Heichelbech
The show was Burt Sugarman's Midnight Special and the song was "You're No Good" sung by the incomparable Linda Ronstadt a full 2 years before it would be released on the album Heart Like a Wheel. Ronstadt's voice is so strong and yet so lovely, it's no wonder that people called her the Queen of Vinyl.
The song reached #1 when Ronstadt belted it out, although the tune had also been a hit for Dee Dee Warwick, Betty Everett, and the Swinging Blue Jeans in the '60s. Ronstadt began singing this pop classic at the end of her shows in the early '70s. This clip from Midnight Special is from 1973, 2 years before her version would make it to #1 on the charts. Have a look at her stunning high energy performance (backed here by Jeff Baxter of The Doobie Brothers on bongos and Richie Hayward of Little Feat on the drums) in the video below.