From the beaches to the movies, everyone loves the Twist!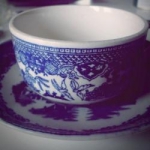 Rose Heichelbech
When Chubby Checker's version of "The Twist" hit the airwaves in 1960 we couldn't get enough of this new dance craze. Twisting became the new dance to do, much to the surprise of some of the older generation. This catchy song and simple dance made people smile by the millions so it was no surprise that when Chubby Checker released "Let's Twist Again" in 1961 that it made the top ten in no time and sparked a revival of the original song.
This fun dance mashup features "Let's Twist Again" set to a variety of dancers from movies, but what's really special are the clips of dancers on the beach and at dance contests, just average kids having a really good time doing this classic dance. It's no wonder that the Twist is still America's favorite dance. Just try and find someone who doesn't know how! Have a look at this fun video below. And be sure to check out another great Twist mashup right here.