Now you can relive your worst nights out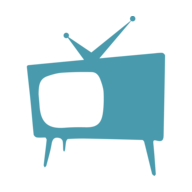 Timothy Roberts
Nobody wants to deal with a hangover. It's something that is leftover from a fun evening and most people will do anything they can to get over it once it starts. That is unless you fall into a certain category of people in Croatia.
Croatia is the new location for a museum totally dedicated to hangovers. Just in case you think we are joking, you can look at the official website.
Rino Dubokovic is one of the creators who recently gave an interview with CNN. He was out with his friends enjoying some adult beverages and talking about their hangover stories. He then came up with the idea that it might be fun to make "some sort of collection where all these objects from drunk stories would be exposed together with their stories." That is where they came up with the idea for the Museum of Hangovers. It's rather interesting looking if you can judge by their Instagram.
https://www.instagram.com/p/B5BKxN0hBDV/
The next time you're in Croatia you may just want to check out the museum. It has some rather interesting ideas for exhibits, such as one that shows some random items people come home with or a 'beer goggles' station that is interactive.
https://www.instagram.com/p/B5iKlgpHPFQ/
You might also want to consider taking home the "Drunkopoly" game from the gift shop or check out some of their hangover wine.
https://www.instagram.com/p/B5xNSHQn3lz/
You may even see some stories that come from outsiders thanks to crowdsourcing. Posting those stories anonymously to their website is possible and if you happen to be chosen, your story might be in their official collection.