We loved this song growing up.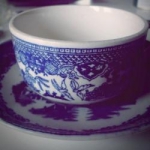 Rose Heichelbech
Growing up we spent a lot of time watching The Lawrence Welk Show. We saw so many amazing performances on this classic show. While we remember some of the more old-fashioned styles on this show, they also had quite a few performances for the younger crowd. Neil LeVang's guitar instrumental version of the Western classic "(Ghost) Riders in the Sky" was recorded with Lawrence Welk's orchestra in 1961. While there have been many versions of this wonderful song that topped the charts, the surf guitar on this 1960s cover is the one that we remember growing up!
LeVang's musical expertise was legendary in the country music and studio recording industries, and he was very skilled on the banjo and mandolin. So, it's no surprise that he does such a smashing job with this country classic. Hear this wonderful song again below. And, you can check out a Roy Orbison classic right here.
https://youtube.com/watch?v=EMdS9ExnW-w