They really pulled out all the stops back then.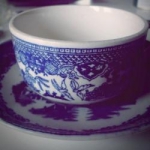 Rose Heichelbech
In the old days, department stores of all kinds used to go all out at Christmas time. The people who worked on the displays often spent months planning and creating the special scenes that lit up entire city blocks and brought smiles to every child that passed by.
Some of the more elaborate displays featured animatronic elves, gnomes, toys, and animals. Many of the holiday window displays also featured trains, another popular Christmas time sight at home and in stores. From piles of artificial snow to snowflakes covered in glitter, most of the larger stores pulled out all the stops around this time of year.
These days many of the more well-known brick-and-mortar retailers are suffering under competition from online retailers, but back then the Sears catalog was the closest thing to Amazon that we had. Of course, Sears stores also used to make a pretty big fuss at Christmas. Even five and dime stores often had some pretty good window displays back then!
Have a look at some of the best Christmas window displays from around Chicago, circa 1950-1970, in the video below.