This dense volume covered nearly every topic.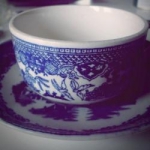 Rose Heichelbech
Published in 1658 the book, Orbis Sensualium Pictus (translated the title is The Visible World in Pictures), was very popular in Europe and continued to be printed into the 1800s. As in many books of the era, the author John Amos Comenius discusses the many parts of the universe and man, the spirit, theology, and basic anatomy in what would today be a volume entirely too deep for children.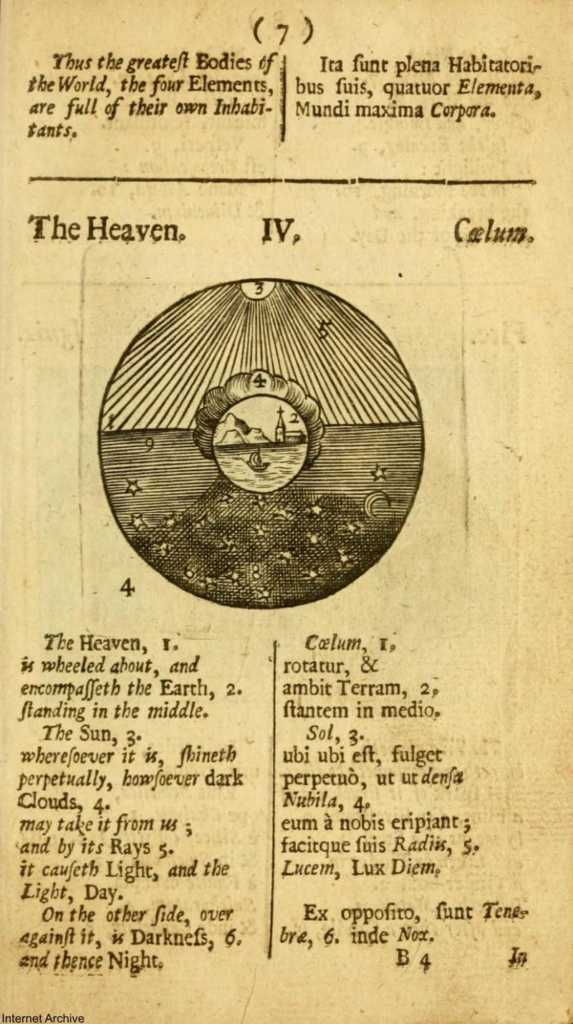 Orbis Sensualium Pictus was clearly intended for young readers as evidenced in the way some topics like animals and games are described. Since most people did not receive a formal education in those days, the young scholar this book was intended for would likely have been a male of high birth, but Comenius sought to make education more accessible for all children.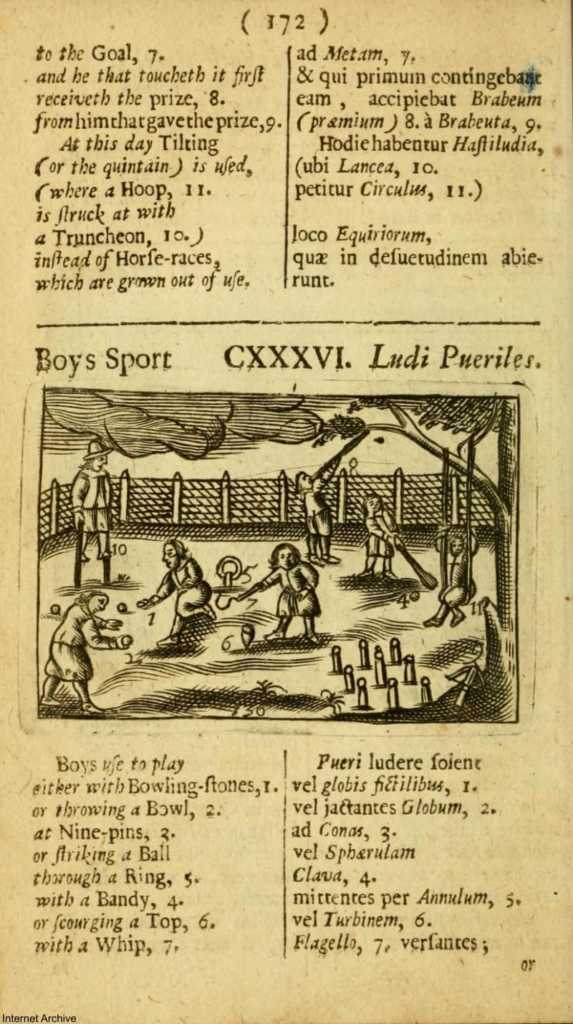 Born in Czechoslovakia (then called Bohemia) in 1592, Comenius was a firm believer in education for alland became a leader in the Moravian Church, one of the earliest Protestant churches. Comenius was dedicated to the idea that children of all classes should be educated, not a commonly held view for the time. Along with scholars like John Locke and Isaac Newton, Comenius advocated for a more rational approach to learning.
The subjects of philosophy and the natural sciences that Comenius discusses in this book are the same principles which were used by other scholars to argue that people of different classes naturally belonged those classes and to educate them otherwise would wreak havoc on society. To make books for children, with the intent that every child should learn something, was a radical act, but an increasingly popular idea in Enlightenment era Europe.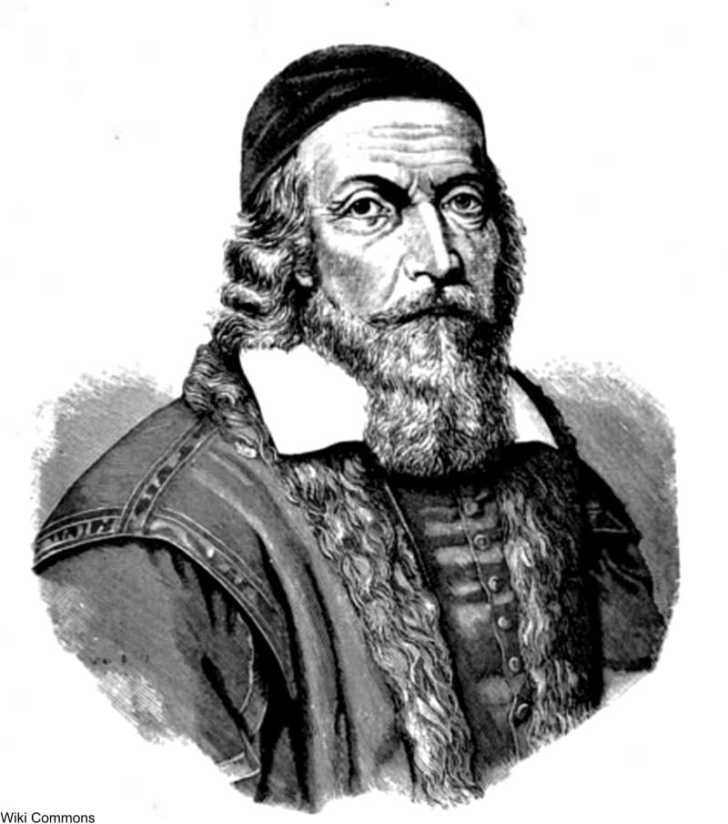 Comenius revolutionized how Latin was taught to children and he advocated for the education of children across Europe in their native languages in order to increase the capacity to absorb information. At the time, any schools that were associated with the Catholic Church would have taught subjects exclusively in Latin. Orbis Sensualium Pictus was originally published in German and Latin.
Valuing the accessibility of education, Comenius laid out a variety of topics in this book for children. Subjects ranged from serious to silly. Comenius includes the first ever section on animal noises in Orbis Sensualium Pictus: the duck quacketh, the wolf howleth, the grasshopper chirpeth and so on.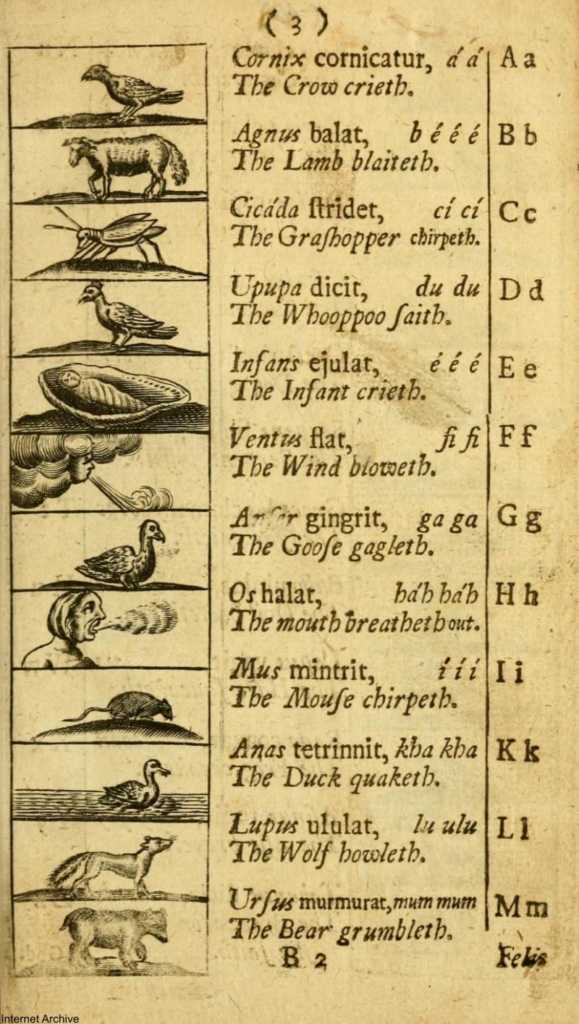 This Renaissance era text book serves today as one of the first of its kind and Comenius is now known as one of the the forefathers of modern education. While the volume is pretty dense by today's standards, Orbis Sensualium Pictus was the first textbok for kids and it was one of the first ever books in general for children.