The designs are simply fabulous.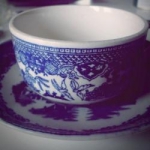 Rose Heichelbech
At the Hampstead Garden Suburb Institute in West London adult education was an enduring legacy. A variety of classes were taught there and in the 1950s a series of fabric painting and printing classes showed women how to custom make fabrics for their own homes and how to create cottage industries for their hand-printed items. Seeing the fabrics these ladies came up with sure is a blast from the past.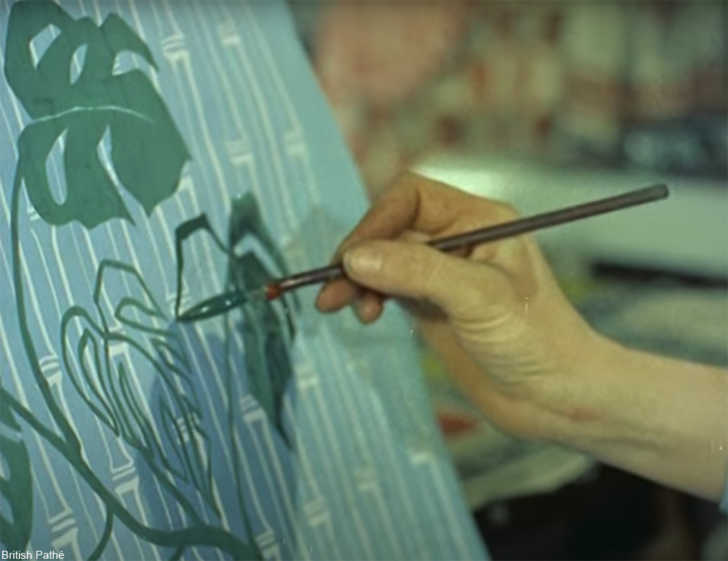 There's the iconic cowboy and fire-brand fabric that so many homes had something like during the era.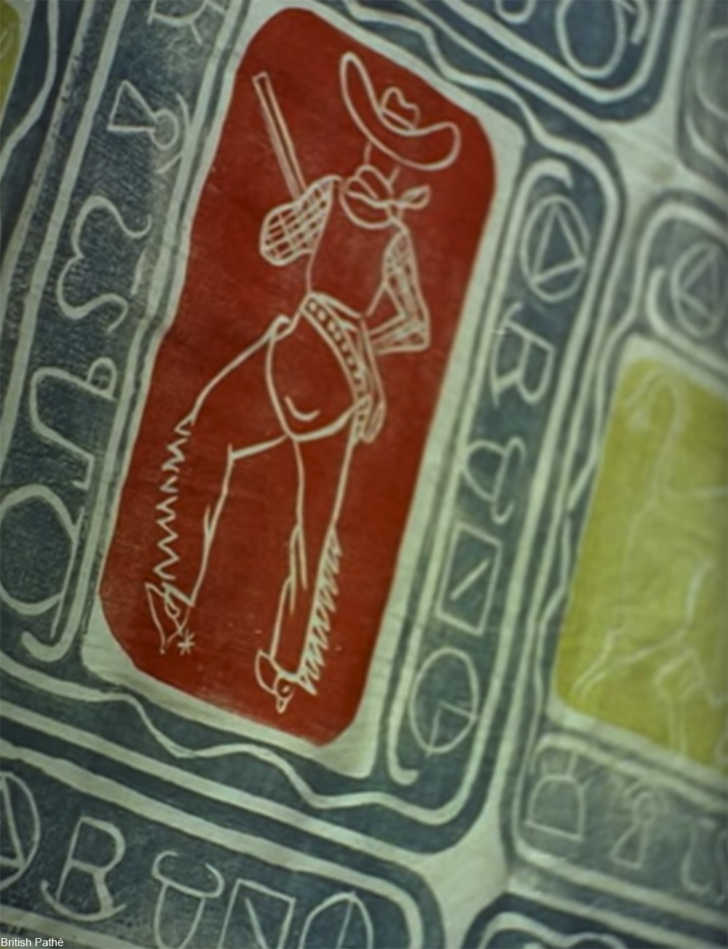 And, then there's the fascination with all things Italian and wine-related that also made its way into home decor throughout the decade as well.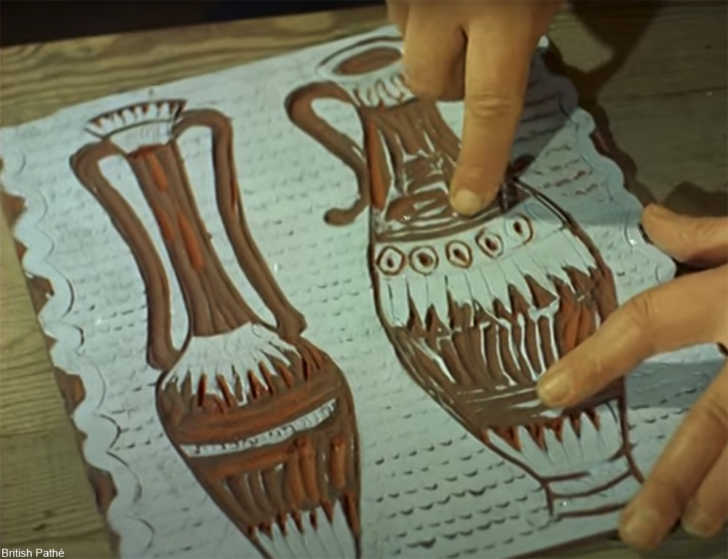 The fabric is printed by hand using carved blocks of linoleum. Then a washable ink is rolled onto the linoleum. Finally the linoleum is placed ink-side down and tamped with a special tool for an even print. Then the process is repeated across the fabric in what is a time-consuming (but rewarding) process.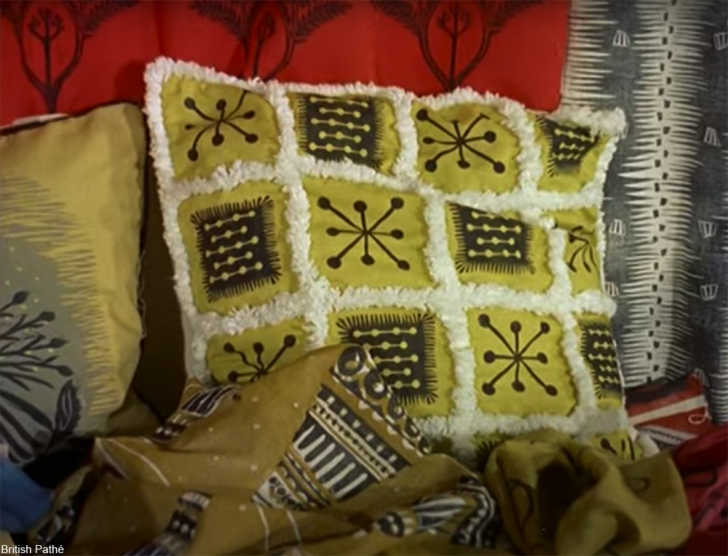 People do still use this method for printing both fabrics and paper, but it's so much fun to see the patterns that ladies were cooking up back in the 1950s. They really are just about as Mid-century as you can get!
See the rest of these lovely fabrics in the 1955 video below.