He said he heard a "metallic waterfall," while loading it onto the truck.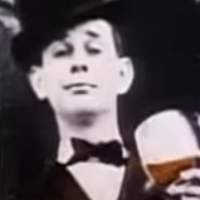 Chris Foster
Emil Knodell was happy enough when he found what he considered a good deal at an estate sale; it was a beautiful antique walnut chest for less than $100. Not a bad find, all by itself.
It wasn't until he loaded it into his truck, however, that things got really interesting.
"We were loading it onto the truck, it sounded like a metallic waterfall," he said. He immediately decided to take a closer look at his recent purchase.
After closer inspection, Knodell discovered a false drawer. What he found inside was incredible.
"It was like the Hardy Boys," he said, "and we went, 'Holy Smokes…Jackpot!"
Rings, pearls and diamonds were just a few of the treasures that were inside this hidden drawer. Many of the pieces date back to the Civil War. An even more incredible part of the story is, Knodell wants to return the items to the original owner.
Check out the clip below to get a closer look at this hidden treasure. Truly an amazing find!