Without help from the public, the doors will close permanently this winter.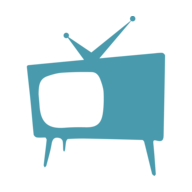 Timothy Roberts
Although you may not be aware of it, Ernest Hemingway was born on July 21, 1899, in Oak Park, Illinois, in a two-story home that his grandparents built. That location is now the Ernest Hemingway Birthplace Museum and anyone who loves his work would appreciate taking a tour.
Inside the museum you will find Victorian decor, and thousands of people come to visit every year. Many people will hold performances and organize events and it helps to make the community what it is.
The Ernest Hemingway Foundation of Oak Park is a nonprofit organization that runs the museum and has done so since 1983. Admissions revenue is at the core of how they stay afloat, as they don't receive an endowment. The coronavirus pandemic has threatened the possibility that they will stay open. According to their website: "The doors will close this winter, and we will not be able to reopen them in the spring."
https://www.instagram.com/p/CEZaGgEla04/
The board has established a GoFundMe account to ask for help so that a permanent closure doesn't take place. They are looking for $75,000, and donations are currently at about $24,000, as of the time of this article.
You can support the cause in other ways as well. There are 50-minute tours available on Saturdays for $15 per person. Senior citizens, college students, and children pay $13 per tour. Only eight people are permitted through at any given time and you must wear a mask. Virtual tours are also available if you don't live nearby.
https://www.instagram.com/p/CCGo9rYDbv_/
It is also possible to join the museum community, even if you don't make a donation or take a tour. Some of the other options are available here. You can become a patron for $50, which means you can get inside for free, get discounts on shop items, and receive an annual subscription to the Hemingway Dispatch.
https://www.instagram.com/p/CC8tiU-DNI4/
If You Paid $250-$1500, you receive a society level membership. You get all of the benefits given to a patron, but you also get to take advantage of the new "Work from Hemingway's" initiative. It provides you the opportunity to have the museum to yourself for an entire day. With plenty of Victorian furniture, a home library, and Wi-Fi, it's a dream come true.