The items are stunning.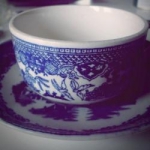 Rose Heichelbech
Several pieces believed to have been worn by Empress Joséphine Bonaparte have recently been sold at auction through Sotheby's. The items include stunning craftsmanship that you might expect from a queen's jewelry wardrobe, but they also contain a special collection of glyptics which date back the Ancient Roman era.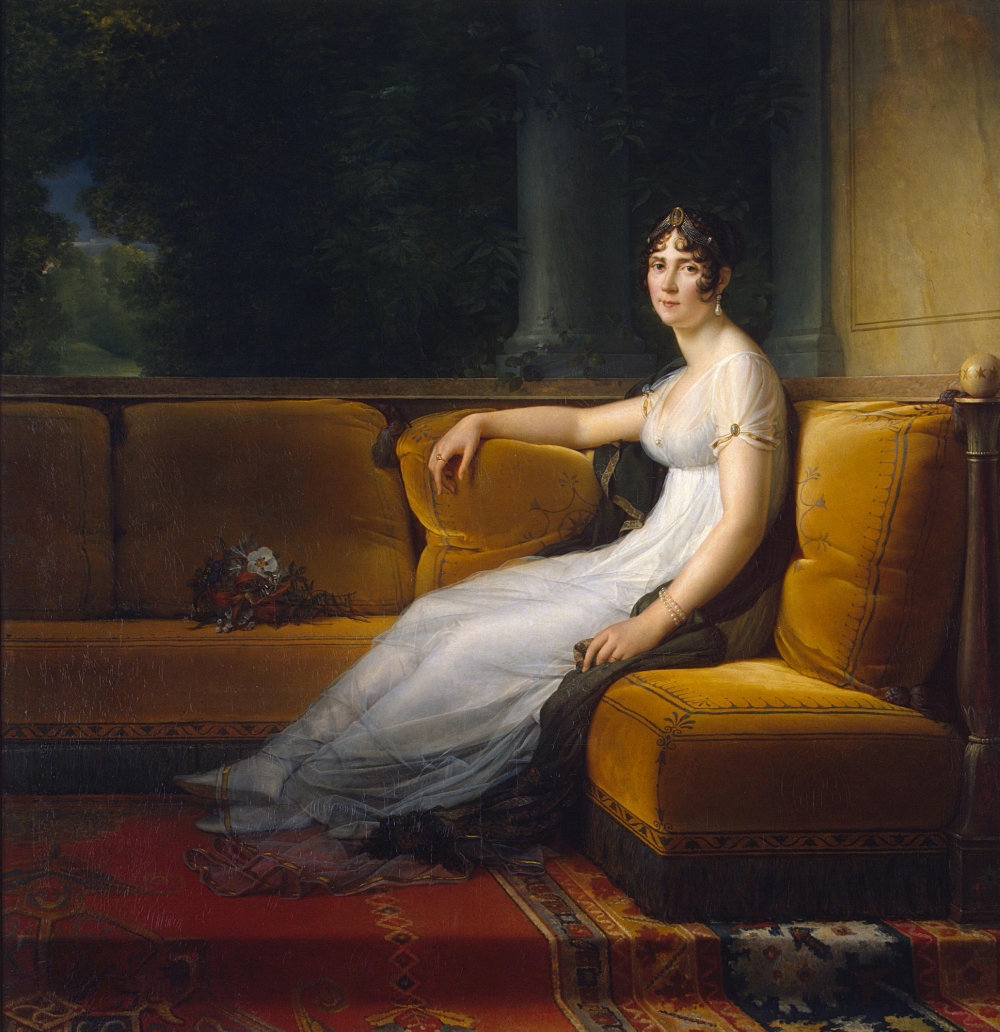 Among the items in the recent Treasures auction were items from Napoleon Bonaparte's first wife. The pair married when she was 32 and he was 26. She was widowed and already had two children, but had been his mistress for a year when they wed.
His family was not best pleased with this lopsided coupling, but despite this one of Napoleon's sisters (Caroline Murat, Queen Consort of Naples) gifted her with an array of glyptics- carved intaglios and cameos in stone, some of which date back to the ancient world. Classical figures and mythological characters like Cupid adorned the stones, which were then fashioned into some of the most stunning jewelry of the era. Some of the carvings given as gifts were newer Italian ones from the 18th century.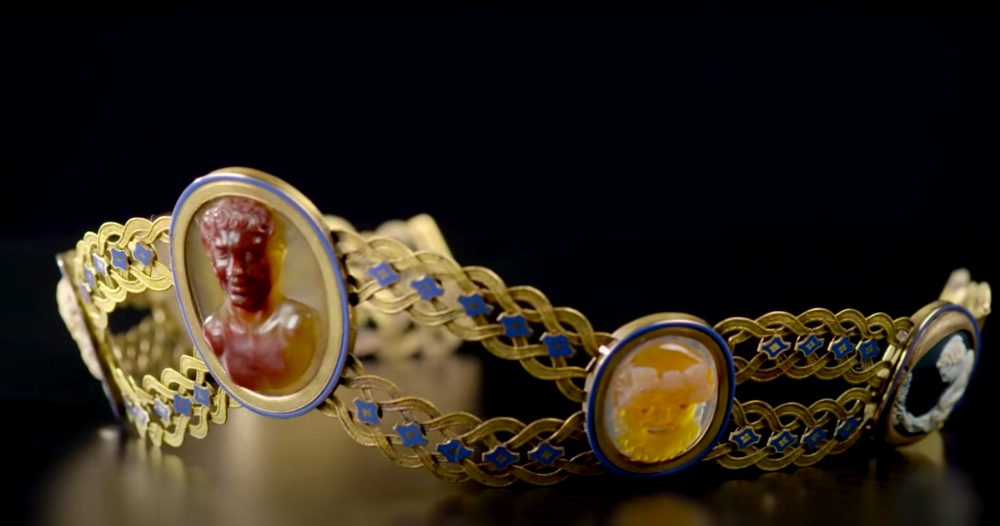 A diadem set constructed in 1805 with carnelian intaglios and brilliant blue enamelwork was among the collection of Joséphine and is part of a set that contains earrings and a decorative comb. It was estimated that this set would sell for £200,000-£300,00 but instead sold for £450,600 when the hammer came down on December 7, 2021.
By contrast a set from noted French jeweler, Jacques-Ambroise Oliveras, brought in only £126,000 – a bit shy of the upper limit of £200,000 estimated before the auction. These items were passed down through the family of Edward Lascelles, Earl of Harewood. This nobleman was also an avid art collector and it is believed that he acquired the jewels directly from Josephine or from her estate.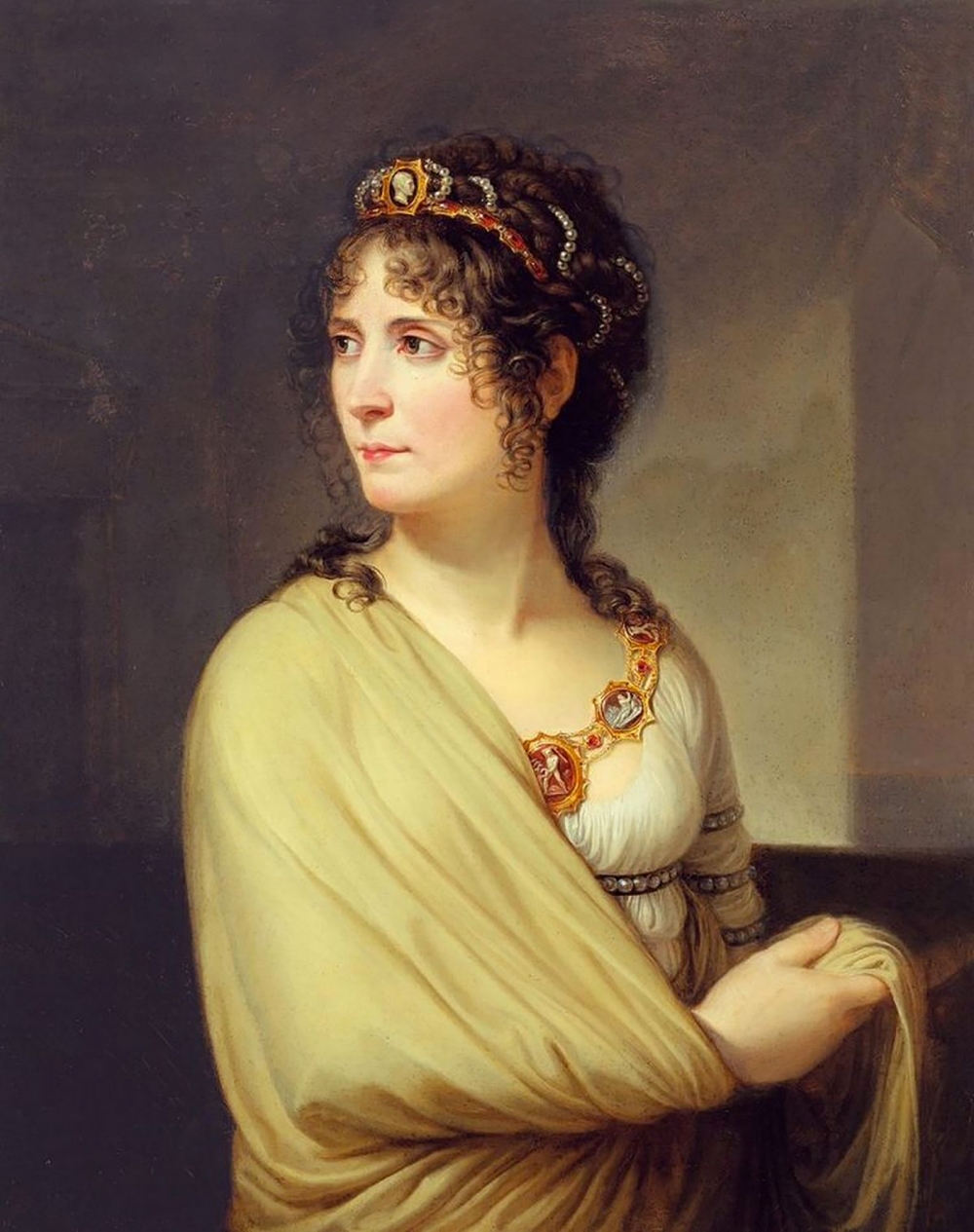 Joséphine was herself a proponent of all things art and though only a small fraction of the gems she wore were sold in the Treasures auction, she is shown in royal portraits wearing still other pieces of glyptic jewelry as necklaces, diadems, and even as tiny adornments on her sleeves.
Sadly, Joséphine's last years were pocked by Napoleon's annulment of their marriage in 1810 after she had failed to provide him any children. He married a younger woman for her childbearing abilities only, but was forever madly in love with Joséphine. It was said that she never quite felt the same way towards him.
The diadems and the accompanying parures bear French assay marks and one bears a date of 1809, one year after the empress was ejected from her royal marriage. However, it is known that Napoleon was buying her gifts even after they ceased to be married. It is unclear if these jewelry items were gifts from the Emperor or if they were items she sought on her own.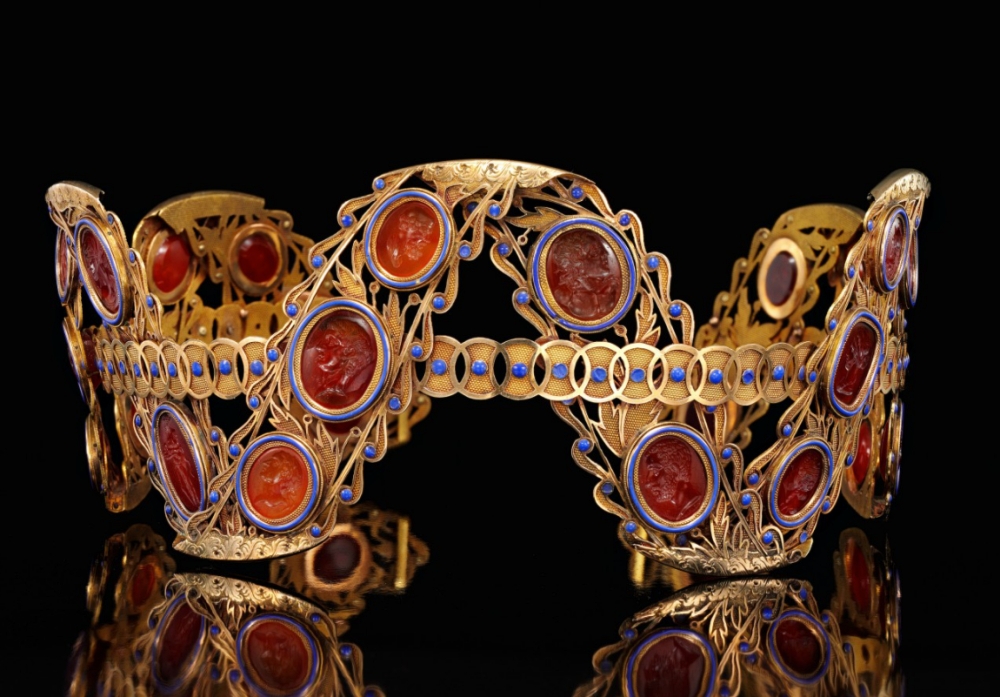 Prior to the auction the parures had been on long-term display at the Victoria & Albert Museum.
You can see more of these pieces in the video below.