His style was one-of-a-kind.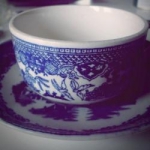 Rose Heichelbech
Elvis Presley was unheard of in the early 1950s, but by 1957 he has fast becoming the one and only King of Rock & Roll. His inaugural performance on The Ed Sullivan Show scandalized older generations as he twirled his hips to the music- earning him the nickname of "Elvis the Pelvis". A year later in 1957 he was on the show again, this time humbly thanking the audience for his success (and shown only from the chest up we might add). He also cracked a joke about how his record was the biggest yet, "I mean it was no bigger than the rest of them, but…" and held up his hands to indicate that it was a standard sized disc.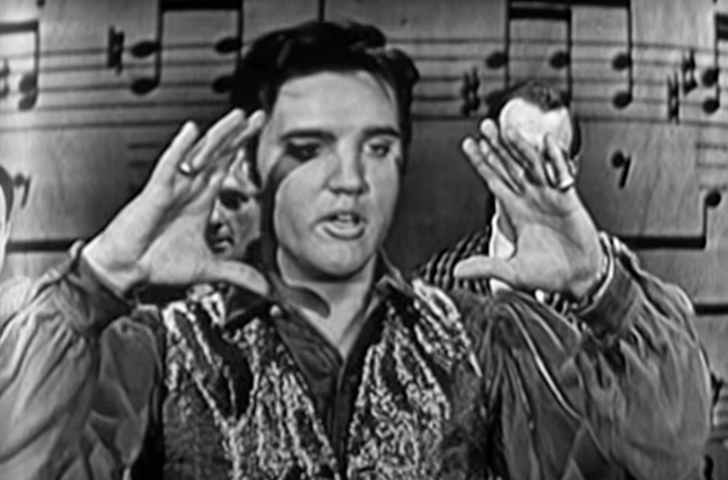 Elvis' first big hit was the single, "Heartbreak Hotel" which was a triple-threat top-charter in the categories of the R & B, Country, and Pop. He would repeat this success with "Blue Suede Shoes" and "Love Me Tender" before 1956 was over.
Elvis' 1957 performance for Ed Sullivan was "Don't Be Cruel" – a song that predated his meeting with Priscilla by several years. Just like all his performances this show was punctuated by hoards of screaming female fans in the audience. Elvis smirks each time the audience swoons, seeming to both relish and doubt the adoration he received all at the same time.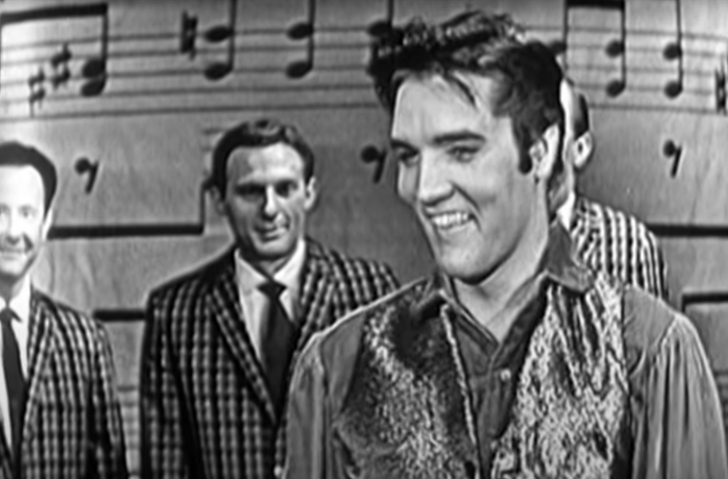 Have a look at this fun performance in the video below.