Get the recipe for Warhol's favorite treat: Frozen Hot Chocolate!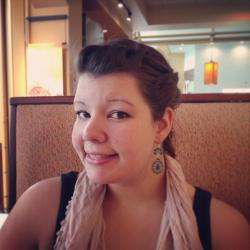 Jessica Griggs
Most of us know the famous artist who was a leader in the pop art movement. Andy Warhol experimented with prints, repeating patterns, and bright colors. His art explored the relationship between artistic expression, consumerism, advertising, and celebrity culture. Let's take a tour of the foods Andy Warhol ate, as well as what he depicted. Often times, the two overlapped.
Corn Flakes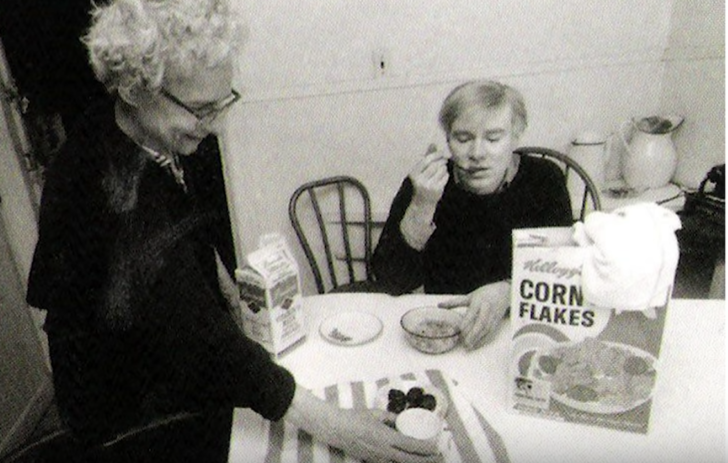 Not only did Warhol enjoy the commercially produced Corn Flakes cereal, he used it in his art, as well. Above, we have a picture of Warhol eating breakfast with his mother in 1966. Below, we see a piece that was displayed in his famous showcase at the Stable Gallery in 1964.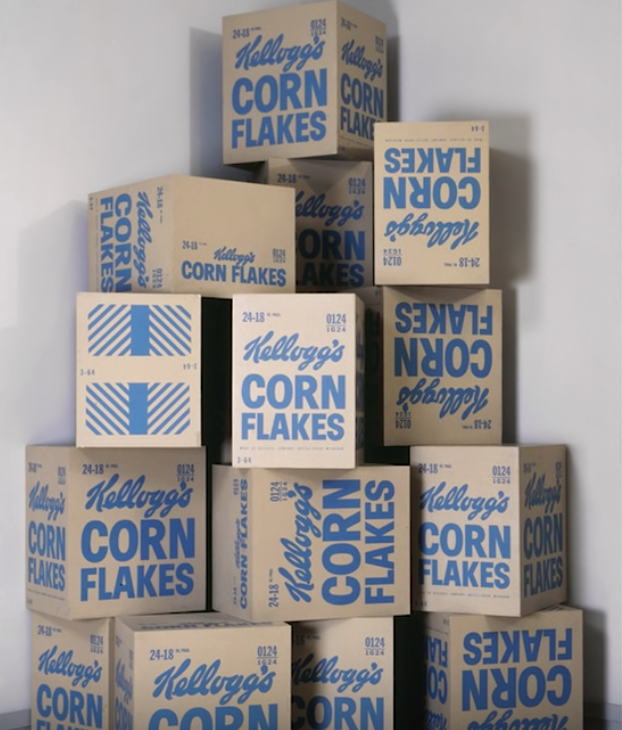 Frozen Hot Chocolate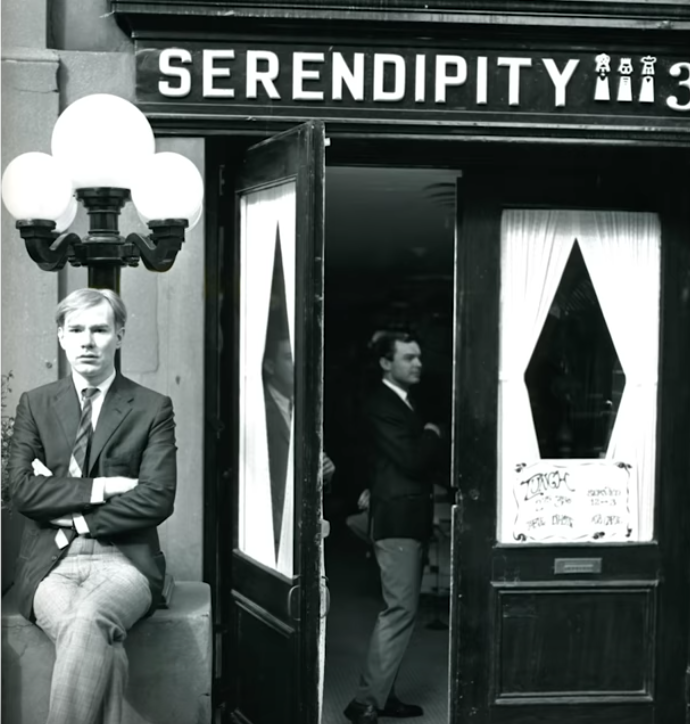 Serendipity opened in 1954, and became Warhol's unofficial headquarters in the years that followed. He often enjoyed their signature dessert, frozen hot chocolate. To make this treat, simply melt 3oz of chocolate of your choosing and mix in two teaspoons of store-bought hot chocolate, as well as one and a half teaspoons of sugar. Stir in a half cup of milk, and let cool to room temperature. Once cooled, pour the chocolate mix into a blender with another cup of milk and three cups of ice. When blended, pour in cups and top with whipped cream and chocolate shavings. Andy Warhol liked this treat so much, he spent over $2,000 at Serendipity in 1966 alone!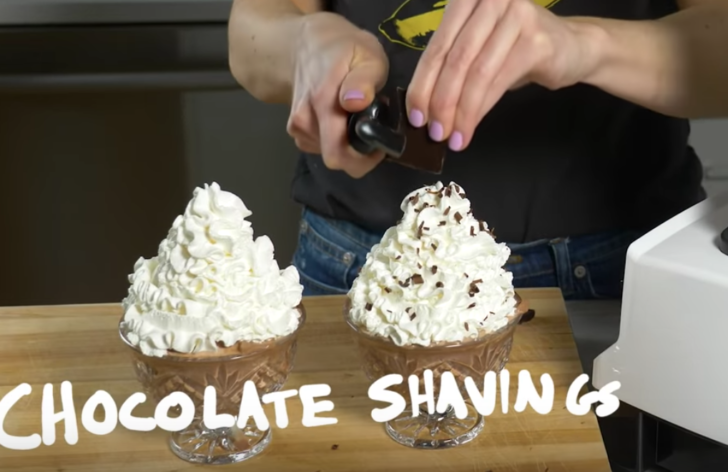 Coca-Cola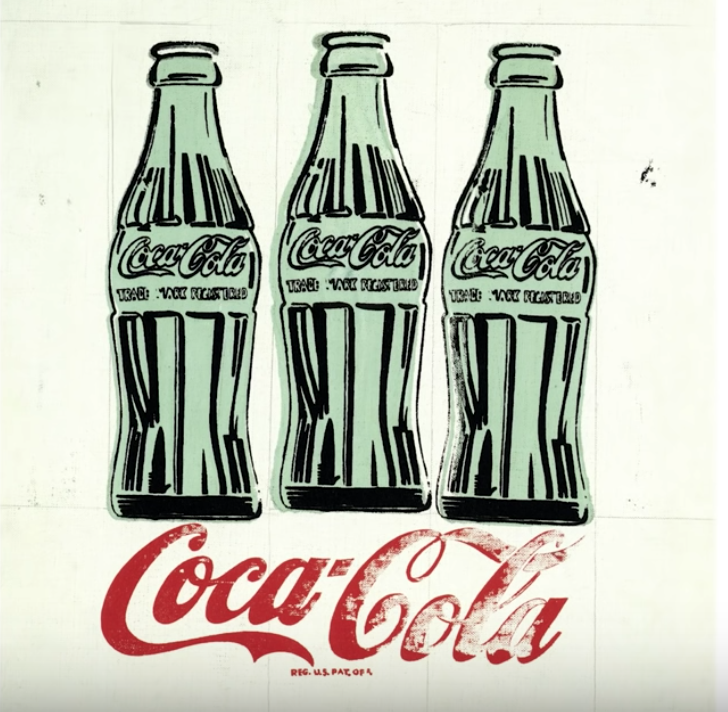 In 1961, Warhol was moving away from his work for hire, and edging towards making a name for himself in the art world. He did two pieces involving a Coca-Cola bottle, one impressionistic, and one with clean-cut lines. His friends all agreed they liked the clean-cut version, saying it looked like an ad. From there, Warhol developed techniques using stamps, stencils, and silkscreens to amplify the effect through repetition. When asked about his affinity for the beverage, Warhol said, "What's great about this country is that America started the tradition where the richest consumers buy essentially the same thing as the poorest. You can be watching TV and see Coca-Cola, and you know that the president drinks Coke, Liz Taylor drinks Coke, and just think, you can drink Coke too."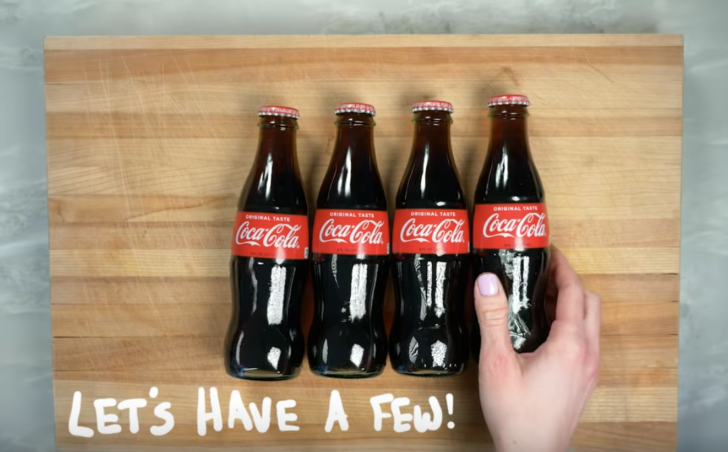 Campbell's Soup
Searching for the most mundane, every day object for a new series, Warhol came up with a Campbell's soup can. Working from black and white photos, he created his first series of fifty paintings, depicting the complete line of Campbell's soup. His soup can print was one of two pieces featured in the 1962 exhibition on the new realists. It would be identified as one of the first "pop art" pieces. By 1964, Andy Warhol became synonymous with the pop art movement and sold his soup can paintings at an incredible $1,500 apiece, and cans of actual Campbell's soup with his signature for $650. His love of Campbell's soup goes beyond art, however. He claimed he ate Campbell's tomato soup every day for lunch for twenty years.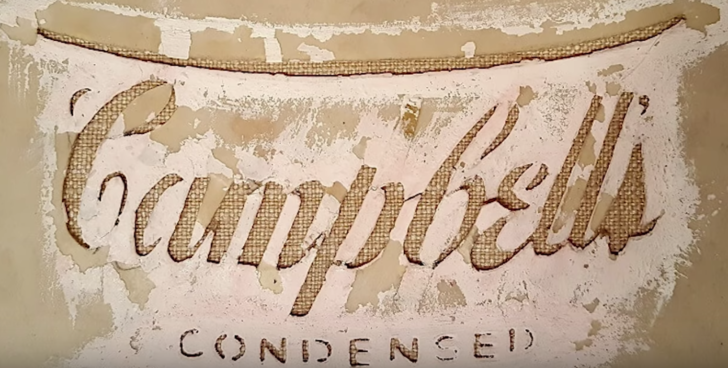 Bread & Jam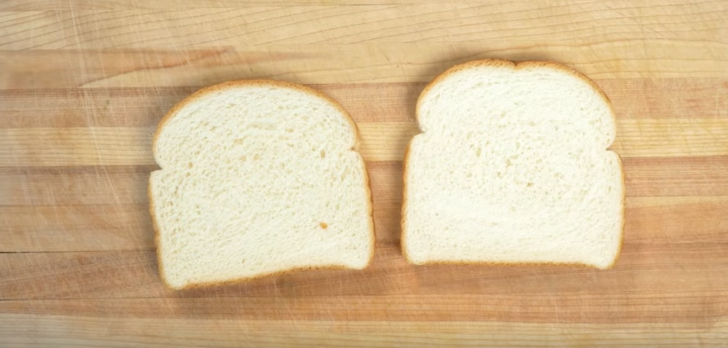 Andy Worhol put up a good front trying to eat like an adult. He cooked up a nice juicy steak on occasion, and went through the motions of preparing other meals. However, in one of his books, he confessed, "I'm only kidding myself when I go through the motions of cooking protein. All I ever really want is sugar. The rest is strictly appearances."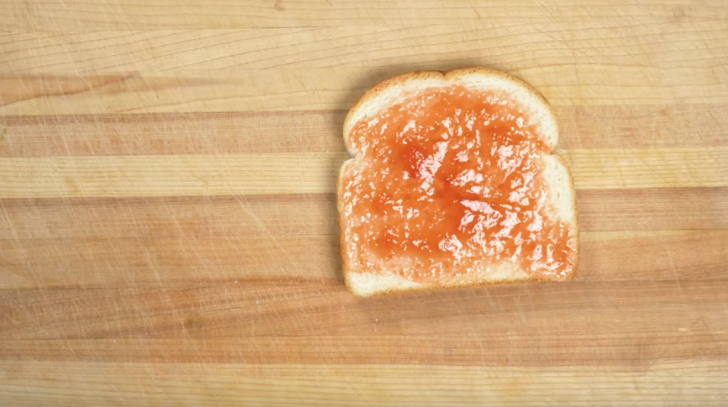 "Cake"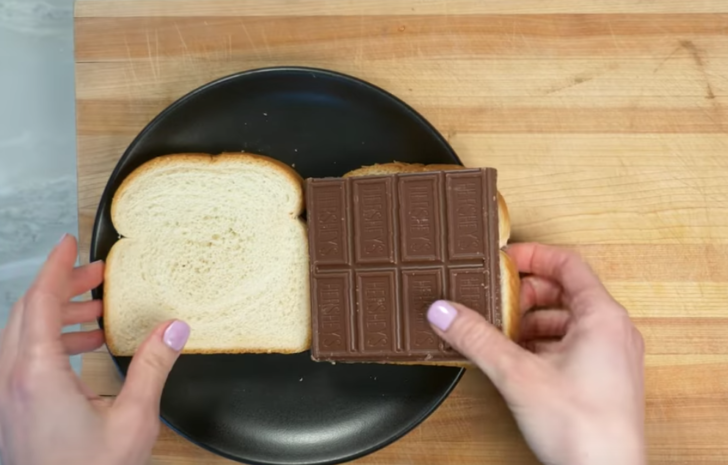 "Take a big piece of chocolate and put it between two slices of bread. And there you have it; cake." Need we say more?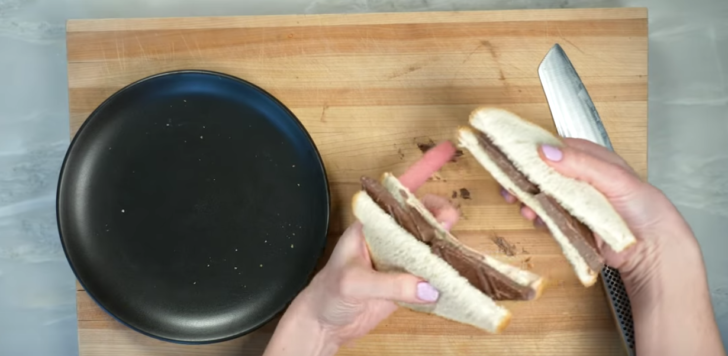 See what else Andy Warhol ate, and get an in-depth look at his inspiration for some of his most famous works!