What a way to shop.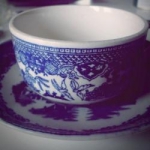 Rose Heichelbech
For anyone doing their weekly shop at the Aungler Street Lidl in Dublin, a new feature at this store captures the unique nature of building modern structures over previously-unknown archaeological treasures. While the store was being constructed it was discovered that the foundations of an 11th century house lay underneath. This store is one of the thousands of locations of the German-owned budget grocery store chain and opened on October 15th, 2020.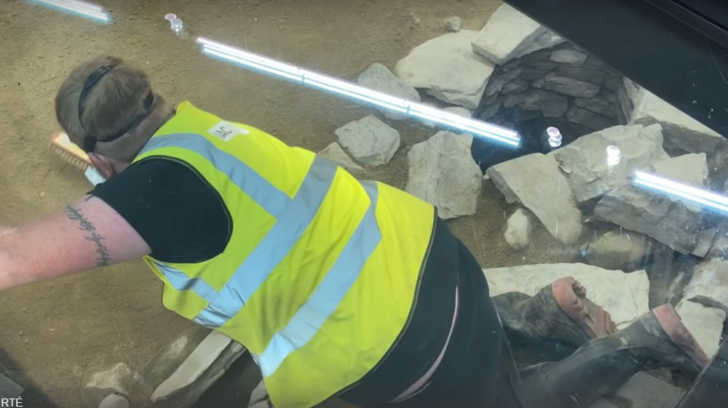 Rather than move the stones of the sunken structure or abandon the new construction, a compromise was reached between the Irish Archaeological Consultancy and Lidl: display the find under strong glass. This new feature means that customers can see into the past in a way that most people just doing their grocery shopping never get to do. They can even walk right over it, without causing any damage.
Paul Duffy, the archaeological for the site, said that it is unusual to find structures like this in Ireland and that the exact function of the building is unclear. Duff says that in any case it was clearly a domestic structure, which he refers to as being suburban in nature and belonging the Hiberno-Norse (predecessors of Irish Vikings). The Hiberno-Norse (also known as the Norse–Gaels) were the product of invading Vikings intermarrying with Gaelic people.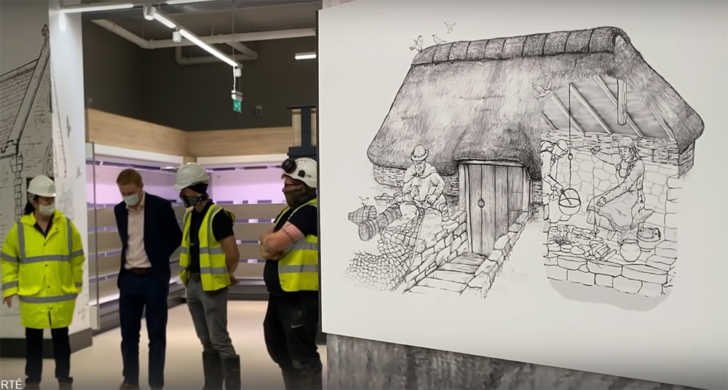 Imagine having a Viking suburb from the Middle Ages underfoot! A large illustration of what the medieval building might have looked like is also on display so that shoppers can better sense what kind of building was there before. Along with the building foundation, the archaeological team also found artifacts from the era as well, including pottery.
See what's inside this shadowbox of history in the video below from Irish news agency, RTÉ.