This charming structure is simply stunning!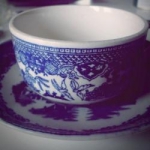 Rose Heichelbech
The Goose Creek Tower is a house in progress that locals call the Dr. Seuss house for its fantastical, interconnected stories – like something pulled from the mind of the famed illustrator. In reality, the design came from Alaskan lawyer, Phillip Weidner, who says he started building to suit his ideas and the project just got bigger and bigger. Weidner, who graduated from MIT, has let his imagination run wild in what he calls a "poem to the sky."
Due to the jumbled nature of how the stories of the building are constructed, Weidner says he doesn't exactly know how many stories tall this unique structure is! This tower home ends just a mere 15 feet below federal airspace in a secluded area between Denali and Anchorage. Weidner says the view of the Northern Lights from the top is simply incredible and that on a clear day visibility is around 300 miles! The home is not yet finished, but even so it is an amazing place. Have a look in the video below.