Does It Get Any Easier? Gooey Nutella No-Bake Cookies…In Your Belly In Under 30 Minutes!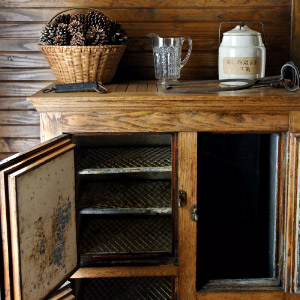 Dusty Old Thing
While you may have seen some of our other takes on no-bake oat cookies (original and sugar-free), these new ones are just as good, if not better! We can't get enough of the sweet and simple, chocolate-hazelnut spread that is Nutella, so it's only natural that we'd try our hardest to put it into as many recipes as possible, oat cookies included…thankfully, these Nutella no-bakes were a smashing success and super easy to boot!
Nutella No-Bake Oat Cookies
Yield: 3-4 dozen
Ingredients
2 1/2-3 cups old-fashioned rolled oats
1 1/4 cups sugar
2/3 cup Nutella
1/2 cup milk (2% or whole)
1/2 cup (1 stick) unsalted butter, softened
1/4 cup unsweetened cocoa powder
1 teaspoon vanilla extract
1/4 teaspoon sea salt or kosher salt
Directions
Line 2-3 baking sheets (depending on size of cookies) with parchment paper and set aside.
In a medium saucepan over medium heat, stir together sugar, milk, butter and cocoa powder until sugar is dissolved and mixture is combined and smooth.
Raise heat and bring mixture to a boil. Stirring often, cook for another 1 minute.
Mix in nutella until smooth, then add vanilla extract and salt.
Working quickly, remove saucepan from heat and stir in oats, making sure oats are thoroughly coated in nutella mixture.

Note: quantity of oats may vary depending on how runny or thick mixture is. Amount is to taste.

Using a spoon, drop equal-sized cookies onto parchment-lined baking trays and transfer trays to the freezer to set.

Note: refrigerator is fine, but we like to put them in the freezer so they chill faster.
Recipe adapted from 12 Tomatoes