These crumbling buildings were a symptom of decades of neglect.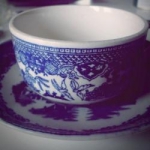 Rose Heichelbech
Around 1940 the population of Tombstone, Arizona, was less than 1,000 people, as it had been for decades. The ghost town was truly in danger of fading from the map entirely. A series of fires in the 1880s damaged mining equipment, making the rebuild of the lucrative mines far too costly and residents fled, some with nothing more than their stagecoach ticket. By the 1930s Tombstone's buildings were literally crumbling to the ground.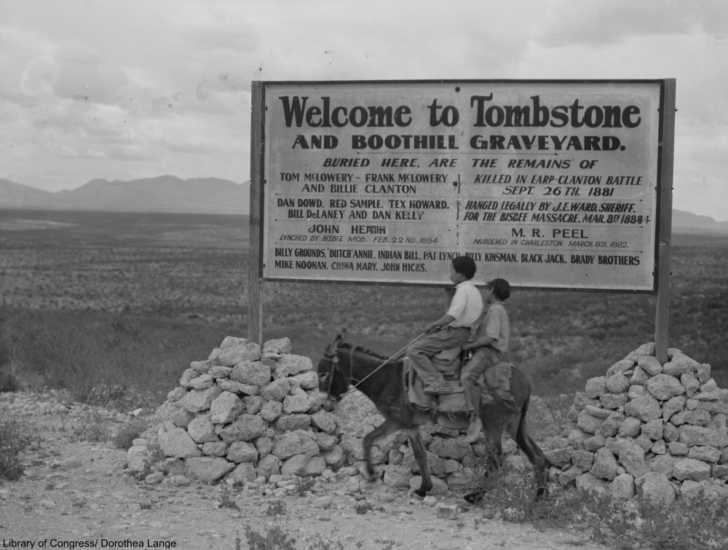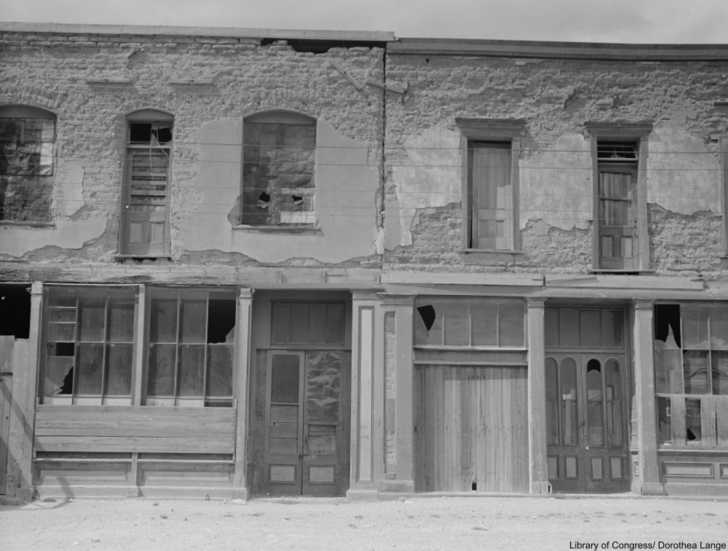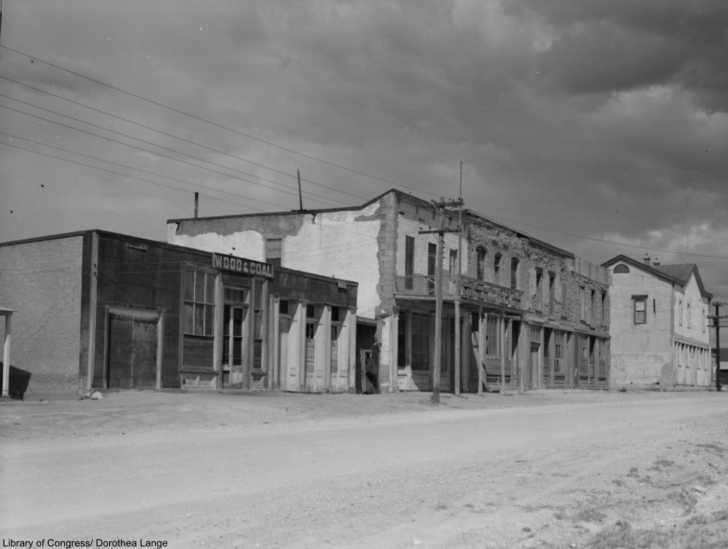 In 1877, prospector Ed Schieffelin traveled through Arizona, then Apache territory, looking for deposits of gold and silver. The soldiers at a nearby fort told him he'd sooner find his own tombstone than find gold in those hills, but he pushed on. When Schieffelin found silver, he named his first claim Tombstone and the town soon followed. Already by 1882, the town was big enough to warrant a grand new courthouse that rivaled those of much more established towns.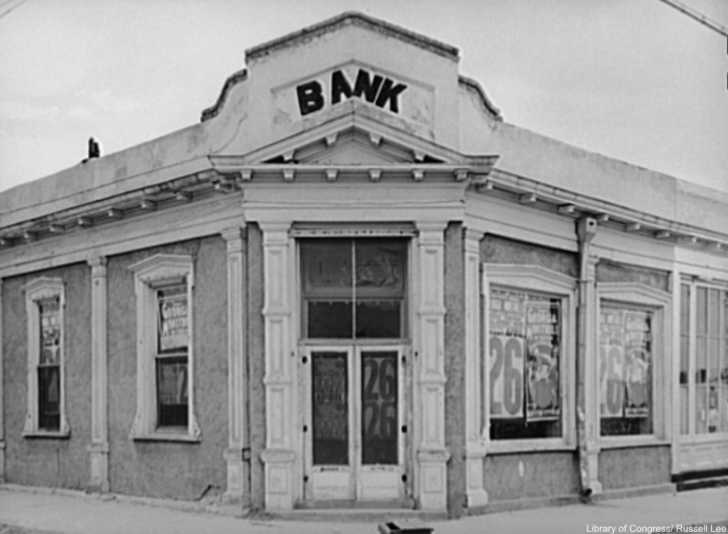 Almost as quickly as it was built the mining town was suddenly barren. By 1900, the population was a scant 700 people and buildings were already falling into disrepair. Once boasting a bowling alleys, 4 churches, 3 newspapers, and over 100 saloons, the town of Tombstone settled into a scraping existence, maintained only because it was the county seat until 1929. When these photos were taken in the 1930s and '40s the town was very quiet indeed, with ruins on nearly every corner.