It's the little things that we miss!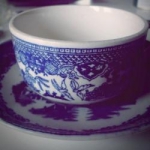 Rose Heichelbech
Home fashions come and go, but there are quite a few that we wish would come back with full force. Whether you remember these familiar sights from childhood or maybe you have an eye for things from the past, it's easy to have a soft spot for these classic decorating trends.
1) Geometric China Patterns
Growing up, mom had quite the collection of china. There was the wedding set she received as a gift that was reserved for special occasions (and displayed safely and proudly in the china cabinet), and then there was a fun set that had alternating triangles and squares that were a tad more colorful. Those were often used for dinner parties. For those who wanted something more modern than a flower designs, the vintage geometric china patterns still look so fun and fresh.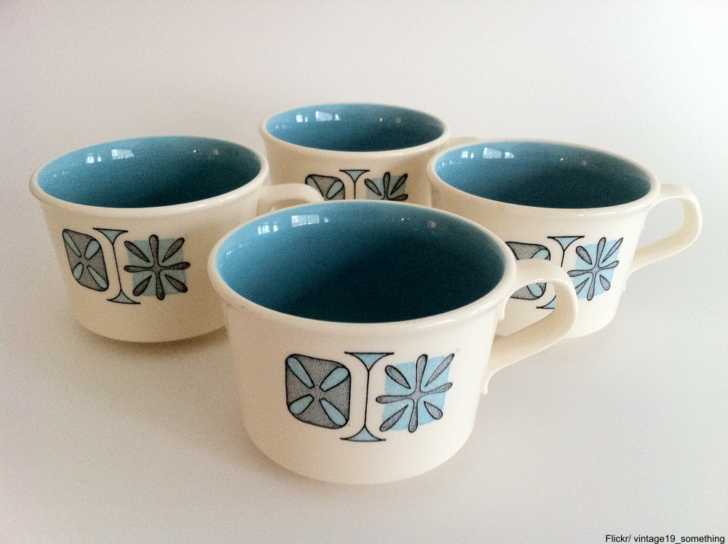 2) Art Deco Wallpaper
Too often these days we settle for white walls, or painted walls with an unassuming color. If you're a baby boomer, there's no doubt you remember growing up with at least one room that had interesting and unique wallpaper! Granted, not every wall paper design looked great (in fact some of them can look quite dated), but there's something to be said about a how a room with a quirky design and some fun complementary colors on the wall can change your mood! Specifically, we miss the beautiful Art Deco wallpaper you used to see in some rooms. The bright colors and geometric patterns were exciting without being too garish.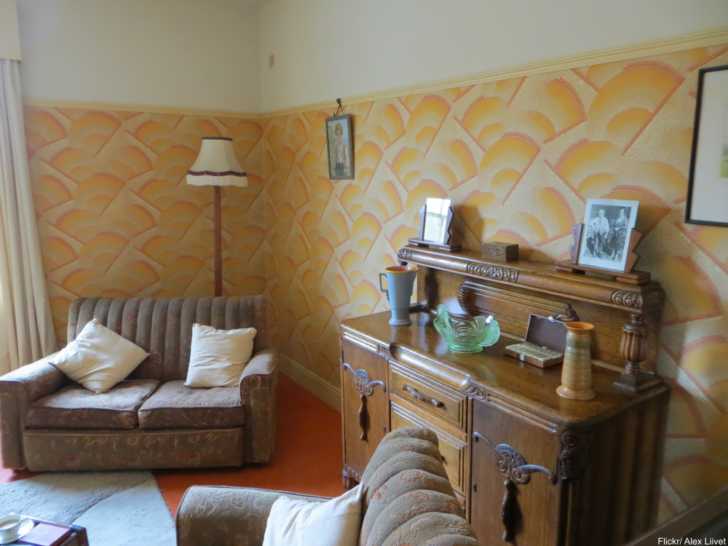 3) Doilies & Dresser Scarves
It seemed like whenever my mom had downtime, she was sewing away on her old singer or crocheting something special. Sure, she made her share of hats and scarves, but her favorite project was always the doily! Whenever we would set the table for dinner, there would always be a beautiful lace doily in the middle, acting as the perfect platform for whatever beautiful centerpiece was in season. If you ask us, doilies should have never gone out of style. Handmade and always so delicate, they were once in every respectable woman's home. And nothing makes a vase full of flowers look more special.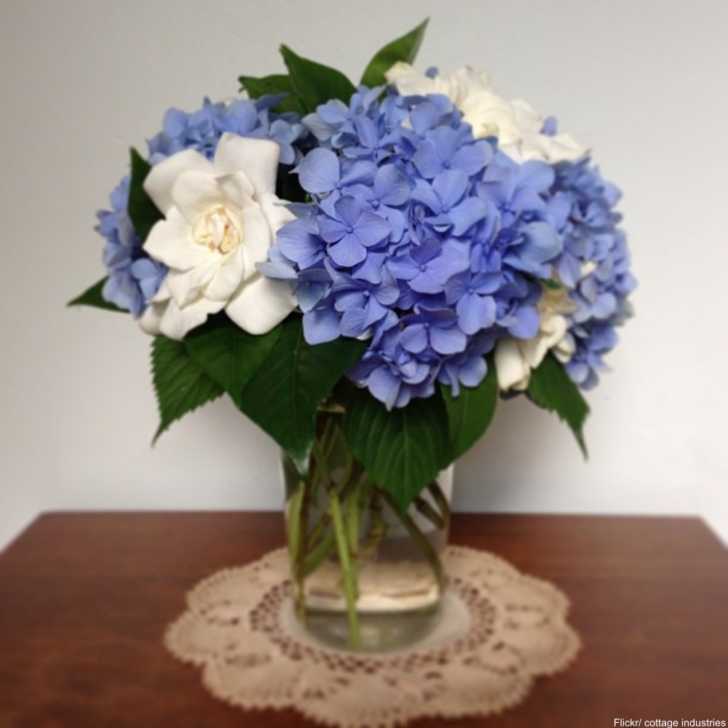 4) Beautiful Tablecloths
Speaking of doilies and setting the table, do you remember ever eating on a table that didn't have a tablecloth? For me, that was a rarity. There were so many gorgeous tablecloth designs! Irish linen to dime store fruit patterns, tablecloths made the table look finished (especially when paired with a beautiful doily). Nowadays it's rare to see the family eat together at a table, much less at a table that's been fully set and furnished with a table cloth and a beautiful centerpiece. We think that bringing back the beautiful tablecloths of our childhoods would encourage more family dinners, while adding a nice touch to the table.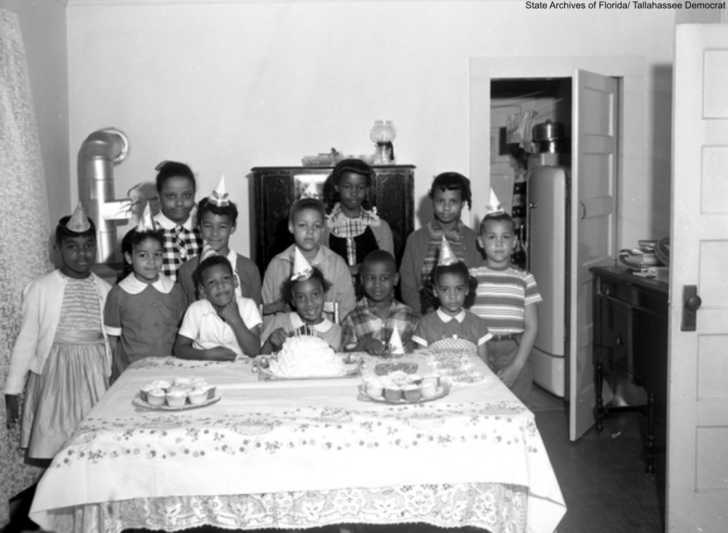 5) Built-in China Cabinets
We were mentioning our the geometric china patterns earlier, but of course the china cabinet played just as prominent of a role in the room's decor. There was a time when a woman's china collection was her pride and joy and it was kept on display in a place of honor. Even small apartments constructed during the Depression had tiny china cabinets built-in. Yes, there were all sorts of cabinets for whatever your needs were. And whenever mom would pull a set of dishes out of the china cabinet, you just knew you were in for a special occasion. I distinctly remember she kept the fondue pan in the bottom cabinet drawer, and it was always exciting to see her pull that out for dinners and parties.