Hasselhoff will personally deliver the car to the winning bidder.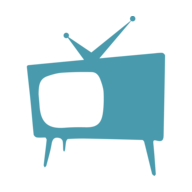 Timothy Roberts
If you happen to remember watching the 80s television show, Knight Rider, then there are likely a few things that you still remember about it down to this day. Most people would automatically think about David Hasselhoff, the star of the show, but any fan will tell you that the real star was K.I.T.T, a 1982 Pontiac Firebird Trans Am.
That legendary car had a personality, thanks to the writers of the show and William Daniels who was the voice of the vehicle. Perhaps you may even recognize his voice from other shows, such as Boy Meets World, where he played Mr. Feeny.
That car could do almost anything, including save Hasselhoff from all types of danger.
If you are feeling a little nostalgic thinking about Knight Rider, you will love knowing that Hasselhoff is auctioning a personal version of K.I.T.T. Of course, it won't have the arsenal of weapons that were available on the show, but according to LiveAuctioneers, the ride is "fully functional." You will also love the dashboard lights.
K.I.T.T. was not a static player on the show, and the appearance of the car actually changed as the seasons continued. A number of options were added, including hood scoops and wings.
There are also modifications made so that it could perform specific stunts. Underneath it all, however, it will always be a Firebird, and if the price is right, it can be yours.
This vehicle is not going to come cheap. It was estimated to bring in up to $300,000 but as of January 8, the winning bid is $700,000. If somebody actually wins the bid, Hasselhoff will show up to drop off the car himself. Now, where did I leave my checkbook?