It took sixteen years, but this restoration was worth it!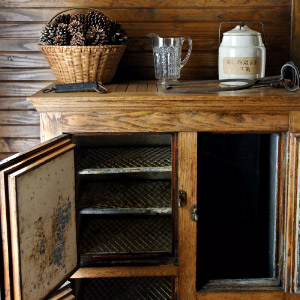 Dusty Old Thing
On Sunday, July 17, 2016, hundreds of people gathered in Wichita to watch as "Doc," a B-29 Superfortress airplane, lifted off and took to the skies for the first time in 60 years. The cheering crowd included the group of private citizens who purchased the plane in 1987 and the riveter, Connie Palacioz, who secured the nose of the plane to its fuselage back in 1943. After serving the country and flying on many missions in World War II, this B-29 was decommissioned in 1956 and moved to the Mojave Desert, where it rusted before it arrived in Wichita in pieces in 1987. It was something of a homecoming for the craft, as it had been manufactured in Wichita in 1943. Originally, volunteers expected the plane's restoration to take only seven years, but it ended up taking 16 years of restoration to prepare it fully for flight.
https://www.facebook.com/plugins/post.php
Through the loving care of those volunteers, this plane returned to flight and glimmered in the morning light as it soared. Volunteers donated more than 35,000 working hours to restore this beauty to its original condition, complete with a painted dwarf that gives the plane its name. During its return to flight, Doc's time in the air was cut short due to a warning light. The plane flew a half-circle pattern and landed safely. Just weeks before, this plane received its air-worthiness certificate from the Federal Aviation Administration.
Doc is one of only two B29 bombers certified to fly. The flight crew and maintenance staff of Fifi, the other B29, provided invaluable advice and information to the workers restoring Doc. There are hopes that someday the two planes can fly together. Despite setbacks and hours of long, hard work, volunteers managed to restore a B29 bomber back to flight status from its deplorable condition. They group cheered as Doc took to the air for the first time in 60 years.
For more tales of retired aircraft, check out the Roswell Aircraft Boneyard.