Do you remember what you wore in the 1960s that, once you grew older, you swore you'd never wear again?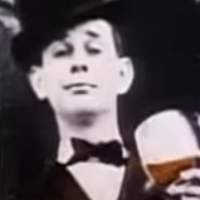 Chris Foster
Do you remember what you wore in the 1960s that, once you grew older, you swore you'd never wear again? Perhaps you should pass on some of those fashion tips from your teenage years to your grandkids. That's because many contemporary style icons, especially Taylor Swift, are now rocking the looks from 50 years ago when the vibe was swingin' and the Brits invaded.
Miniskirts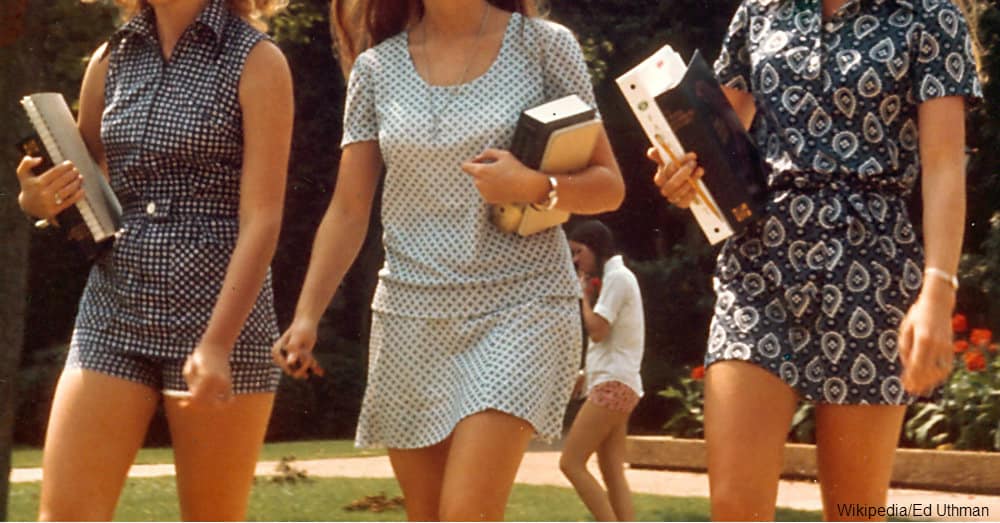 Miniskirts are one fashion statement that never truly went out of style. Don't be surprised if you see some 18- to 21-year-old young women wearing a miniskirt to impress a boy on date night. Surely you never did anything like that when you were young in the 1960s, right?
Round Glasses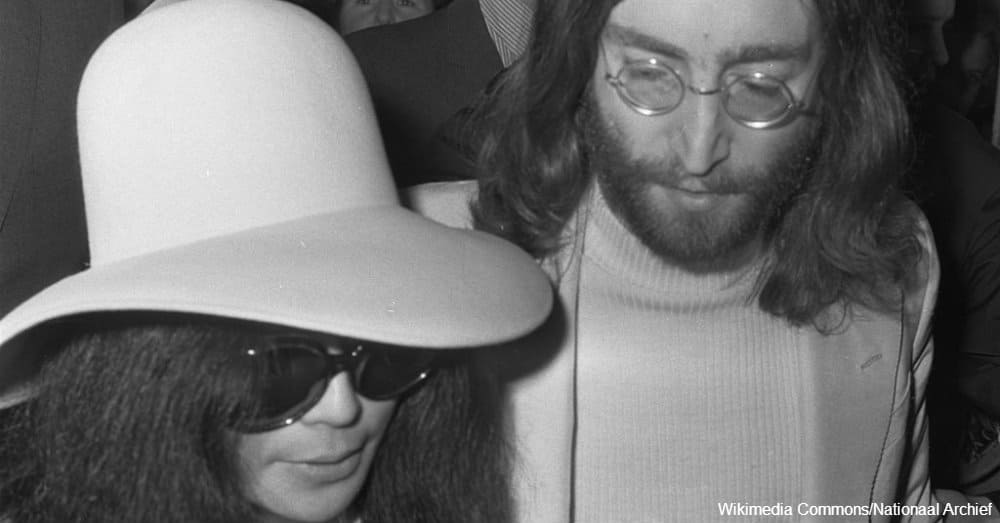 John Lennon of The Beatles popularized round, circular glasses in the late 1960s as part of the British Invasion that took over the fashion world at that time. If the eyepieces weren't round, they at least came down to your cheekbones and went up to your eyebrows because the lenses and frames were that large.
Geometric Shapes
Fashion designers fell in love with geometric shapes of all sizes and colors. Some outfits looked like a zipper around the shirt, while others incorporated zig-zag lines. Just think about Charlie Brown's classic yellow shirt with the triangular-shaped line and you get the idea. Men and women both wore this kind of stuff back then.
Tie-Dye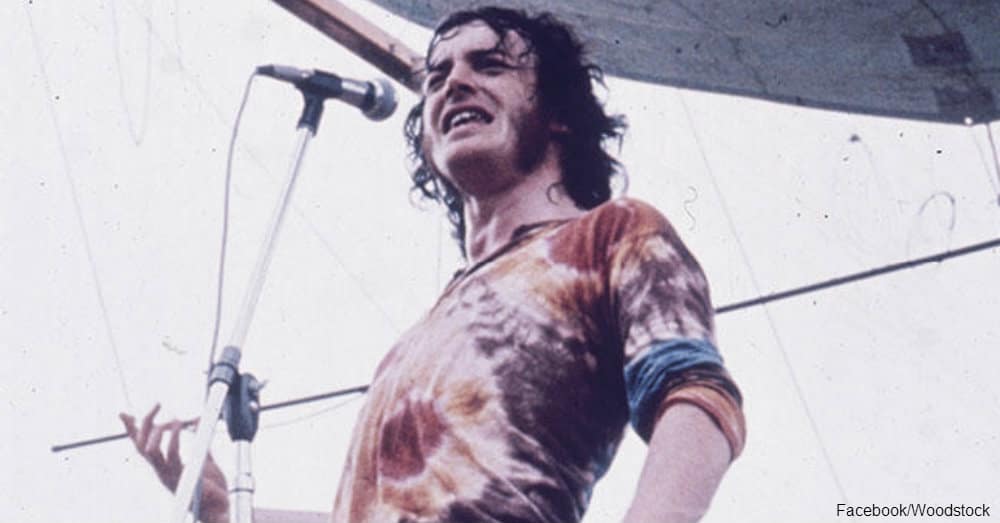 During the hippie movement of the late 1960s, simple outfits with jeans and a T-shirt became the norm for a style some people thought belonged to slackers. Instead, hippies just wanted to chill and not worry about material things. Raise your hand if you still sneak a tie-dye T-shirt into your wardrobe every once in a while.
Color, Color and More Color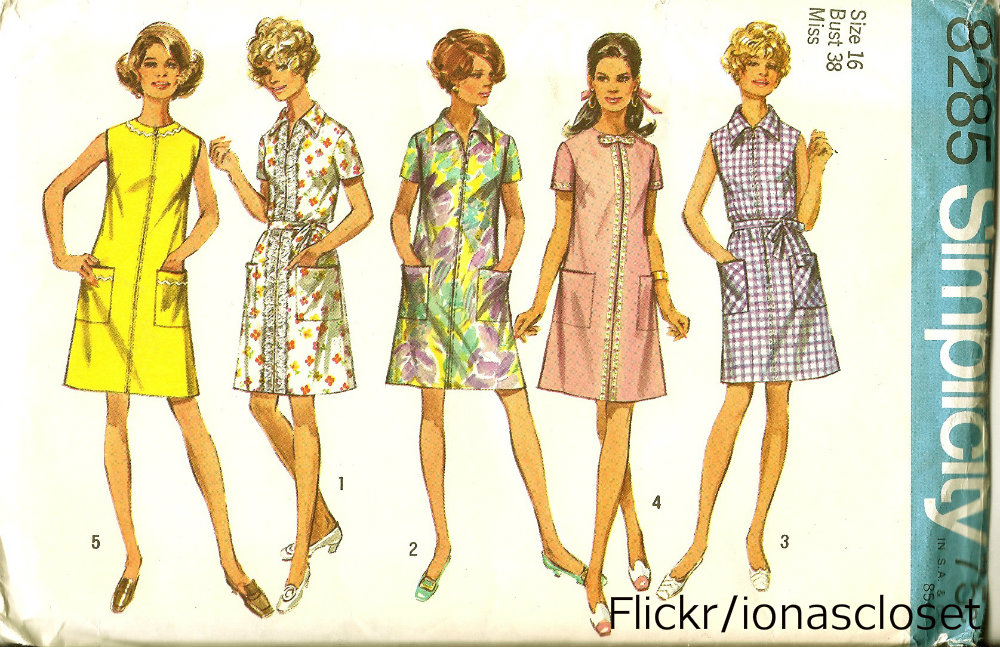 The advent of color television and color photographic film meant ordinary people could see what people really wore as opposed to imagining the color from a black-and-white screen. As such, fashion designers created outfits with plenty of wild colors, from lime green and hot pink to deep purple and olive green.
Paisleys and Polka Dots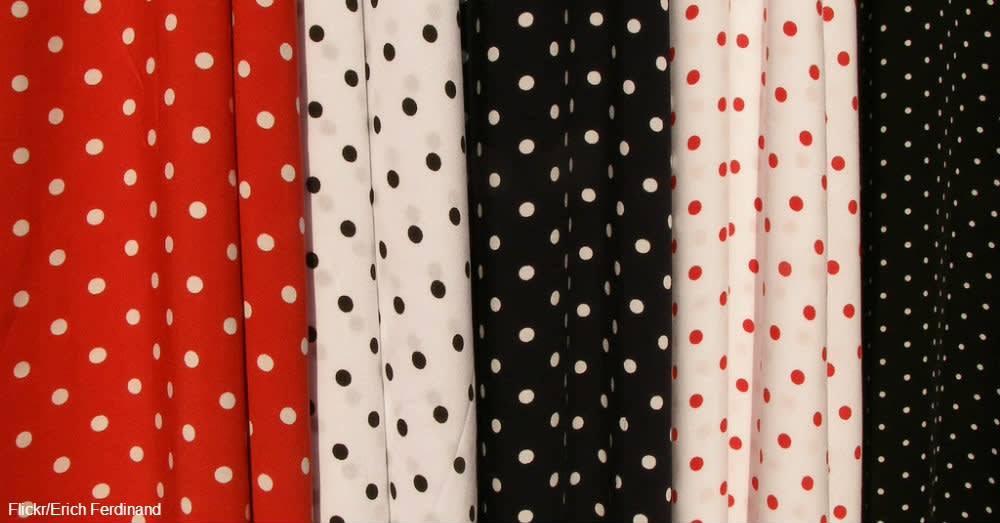 Colorful paisleys and polka dots showed up in every outfit known to humankind in this era, including dresses, shirts and neckties. That style icon still has some proponents today.
Bikinis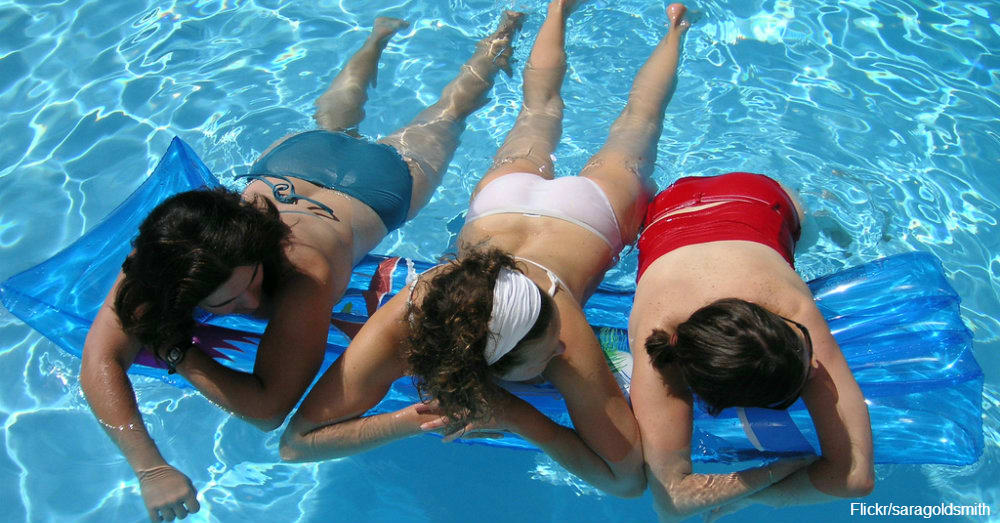 Much like miniskirts, bikinis never went away after Usula Andress stepped out of the ocean in James Bond's first flick "Dr. No." If you go to the beach often, I'm sure you have many fond memories of the 1960s everywhere you look.
Floppy Hats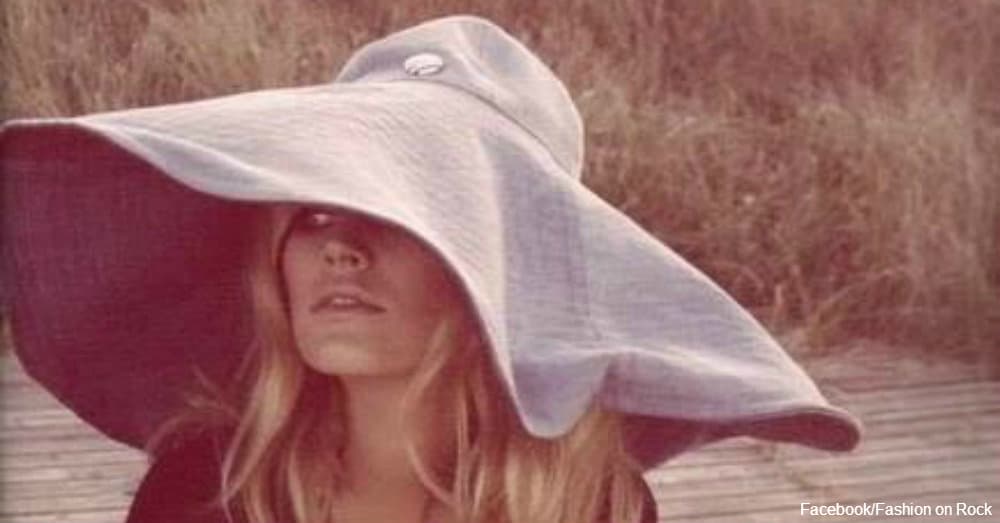 Floppy, wide-rimmed hats are still a "go-go" in major contemporary fashion circles. Broad-rimmed hats have many practical uses, such as keeping dust, wind, rain and the sun off of your face. If you want your face to look like it did back in 1960s, watch this intriguing (and far-out) makeup video from a 1960 beauty piece called "Girls! Girls! Girls!"
Did we forget your favorite '60s look? Let us know in the comments below!