That feeling, which is found in the coziness of the museum, will likely leave a lasting impression.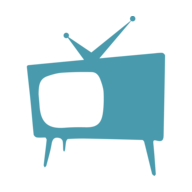 Timothy Roberts
If there is one thing all of us could use in life, it's a little more happiness. As it turns out, happiness is now available in the form of a museum in Copenhagen, Denmark. It is the Happiness Museum, described as being "a small museum about the big things in life." When you enter the eight-room Museum, you will be immersed in everything having to do with happiness. Considering the fact that Denmark is one of the happiest countries on earth, the museum is located in the right area.
One of the things you are likely to appreciate about the museum is the interactive exhibits. A different approach to the study of happiness is found in each room. For example, questions about happiness and elections are found in The Politics of Happiness exhibit. If you enter into the History of Happiness room, you will find enlightening information about Aristotle as to the origination of the emotion. Even commercial advertisements can make you happy, and you get to look at the connection between capitalism, consumerism, and the smile on your face.
There have always been questions about happiness, such as the smile on the Mona Lisa's face. You might wonder how happy you would be if you found a lot of money or you may be able to engage the Happiness Museum using one of the exhibits to learn more about yourself. Meik Wiking is the leader of the Happiness Research Institute and he has something to say about the mission of the museum: "Our hope is guests will leave a little wiser, a little happier and a little more motivated to make the world a better place."
https://www.instagram.com/p/CFPEX4ujbPd/
Have you ever wondered about Nordic happiness? You can take some of that information back to your own country because you will be immersed in it on the inside of the building.
You also be able to learn about a Danish word, hygge, which is associated with a cozy feeling. That feeling, which is found in the coziness of the museum, will likely leave a lasting impression.
https://www.instagram.com/p/CD3TxGnl-t8/
https://www.instagram.com/p/CDvkWjHlszm/
https://www.instagram.com/p/CEqshXSB_5n/
https://www.instagram.com/p/Bz0AXZfAC04/