The mouse had a hard life before becoming the mascot we know and love.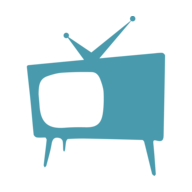 Timothy Roberts
When most people think about Chuck-E-Cheese, they think about all of the great parties they enjoyed there as a child. They may also think about some of the parties that their own children had at the location.
The restaurant chain has been around since the 80s and most people are familiar with what is found on the inside of the restaurant. What they may not be familiar with is the origin of the popular chain. It's more depressing than most people realize.
Business Insider decided to look into the back story of Chuck-E-Cheese and found the entire story was on an official company page.
https://www.instagram.com/p/B8E77dZl5sZ/
The familiar character Chuck had a rather difficult life. The mouse was sent to St. Marinara's orphanage, where he learned how to play music. He began to love birthdays, and, according to the story, "Because Chuck E. was an orphan, no one knew when his birthday was, so he never had a birthday party of his own. This made Chuck E. sad."
There was a little silver lining to that black cloud. There were so many orphans at the facility that a birthday party was taking place every week. Of course, Chuck was invited. He also loved to eat pizza and play video games.
One of the games that he enjoyed was Pong, which Nolan Bushnell, one of the franchise founders, helped to create. Chuck was so good at Pong that he even won $50 in a tournament and he used the money to purchase a bus ticket to New York City.
After coming to New York, Chuck lived above the pizza place owned by Pasqually. When Pasqually discovered that he was above the restaurant, he chased him around with a rolling pin trying to kill him.
Chuck began singing, and Pasqually decided to spare his life in order to market the singing mouse to everyone who visited his pizzeria. Chuck was a little shy and he had difficulty performing until he found out that it was actually the boy's birthday.
https://www.instagram.com/p/B-udRGSBzt4/
Chuck is a piece of pizzeria history and he is the mascot of the company. He also managed to make the news recently because COVID-19 has caused the entertainment company to shred 7 billion prize tickets and shift to electronic tickets.
They also filed for bankruptcy in June, but received a $200 million loan and started home delivery under the name Pasqually's. We live in a different world, but Chuck is still there to greet us when we want some pizza.