This will be your summer go-to!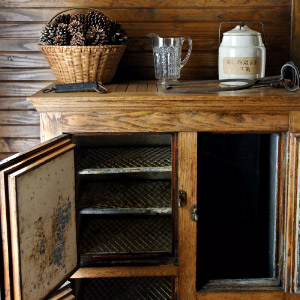 Dusty Old Thing
We are not picky about our fruit desserts: tarts, pies, crisps, crumbles – we love all of them! A cobbler is a nice choice because of it's biscuit-like topping that goes so nicely with the sweet and tart fruit bubbling away beneath it, soaking in all its yummy juices. A little more thought goes into this dessert than that of a typical crisp, but when you see and bite into the cobbled-together crust (cobbler, ha!), it'll all be worth it!
Blackberry Cobbler
Serves 8
Ingredients
8 cups fresh or frozen blackberries (if using frozen: thaw thoroughly, rinse and drain before use)
2 cups all-purpose flour
4 tablespoons butter, cubed, divided
1 1/4 cup sugar, plus additional for topping
2/3 cup milk
1 tablespoon lemon juice
2 teaspoons lemon zest
1/4 teaspoon salt
1 tablespoon baking powder
1/4 cup shortening (Crisco)
vanilla ice cream, garnish
butter or non-stick cooking spray
Directions
Preheat oven to 375∫ F and grease a 9×13-inch baking dish.
In a bowl, mix blackberries, 1 1/4 cup sugar, lemon zest and juice together. Spread out evenly in baking dish.
In a separate bowl, sift together the flour, salt and baking powder. Add the butter and shortening and mix together with a pastry blender or fork until coarse and crumbly.
Slowly pour milk into flour, mixing as you go. Dough should smooth out and not be sticky.
Tear off small pieces of dough and press gently on the blackberries. Continue until berries are covered.
Sprinkle 1-2 tablespoons sugar over the top and place in oven. Bake for 40-45 minutes, or until golden brown and bubbling.
Serve warm and with vanilla ice cream.
Recipe adapted from >The Pioneer Woman