This Mama Cass classic is everyone's favorite!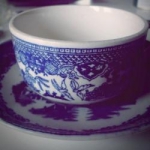 Rose Heichelbech
The Smothers Brothers Comedy Hour was a short-lived but beloved variety program with Tom and Dick Smothers at the helm. The show ran from 1967-1970, and ended because CBS fired the comedy and music duo for addressing anti-war and hippie counterculture on the show. But, before they left they had some pretty spectacular guests on the program- like Mama Cass Elliot of the Mamas and the Papas.
The Mamas and the Papas' version of "Dream a Little Dream of Me" was a lovely throwback to earlier days. The song was written in 1931 and enjoyed revivals by Doris Day and Dean Martin, among many others over the years. But, the highest chart-topper was Elliot's version (billed as "Mama Cass with the Mamas and the Papas" on the single's release). When Elliot appeared on The Smothers Brothers Comedy Hour in 1968 she made the audience melt, while Tom Smothers supplied the comedic relief. Have a look at these two in action in the video below.