This show never disappoints!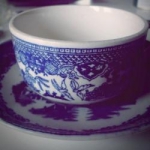 Rose Heichelbech
The Carol Burnett Show was one of the all-time greatest comedies on television during the program's 11 year run. The cast always had a way of making scenes feel unexpected, and they always seemed to walk just the right balance between too stuffy and too risqué.
Among some of the skits were sometimes these little transitional pieces that Carol would preside over, like the best legs contest in which she lets the roar of the audience applause determine the winner with the most beautiful gams.
At first glance it might seem like the standard beauty contest sort of shtick, but wait until the end because the surprise in this skit will have you in tears! This is just one of the many gags that the show was known and everyone involved pulled it off beautifully! Have a look in the hilarious video below.