This is a find in the truest sense of the word.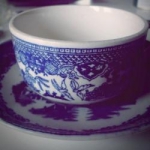 Rose Heichelbech
If you like antique jewelry then you're in for a treat with this one. An Antiques Roadshow viewer brought a very special ring to the St. Louis taping back in 2017 and it's unlike most rings you can find today. She told the appraiser, Lucy Grogan Edwards of Grogan & Company, that she paid $200 for the piece at an estate sale. She bought it because she liked the colors. But, what she had purchased was actually a antique ruby and diamond ring set in yellow gold!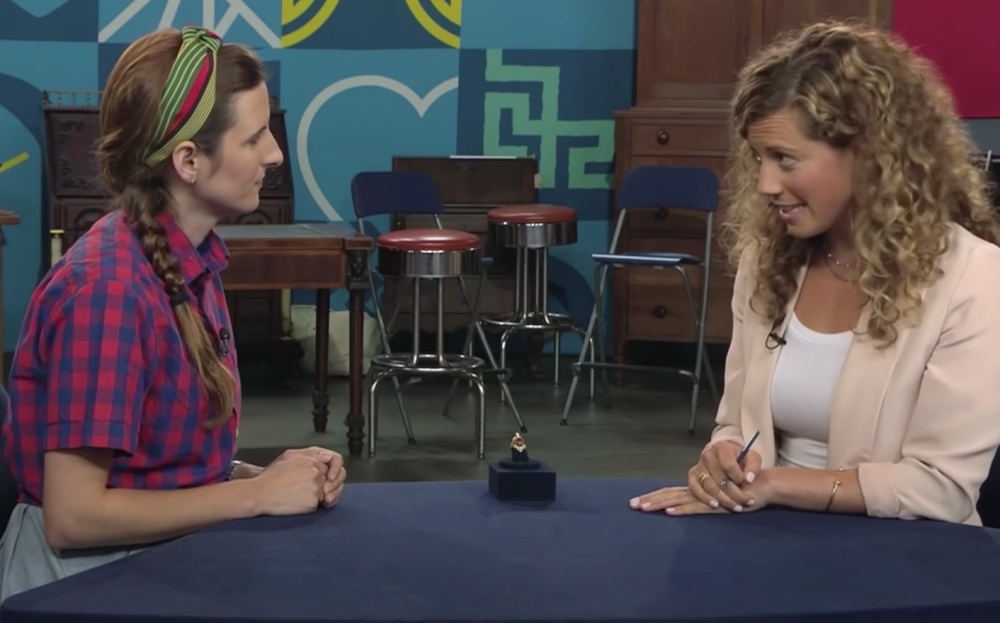 Around the end of the 19th century and the beginning of the 20th century Marcus & Co. were leading the way in the realm of Art Nouveau jewelry. Particularly their enamel or cloisonné pieces were captivating. Marcus & Co. was where Herman Marcus, a German immigrant who had previously been employed with Tiffany & Co., was working alongside his sons and he was one of the best in the biz.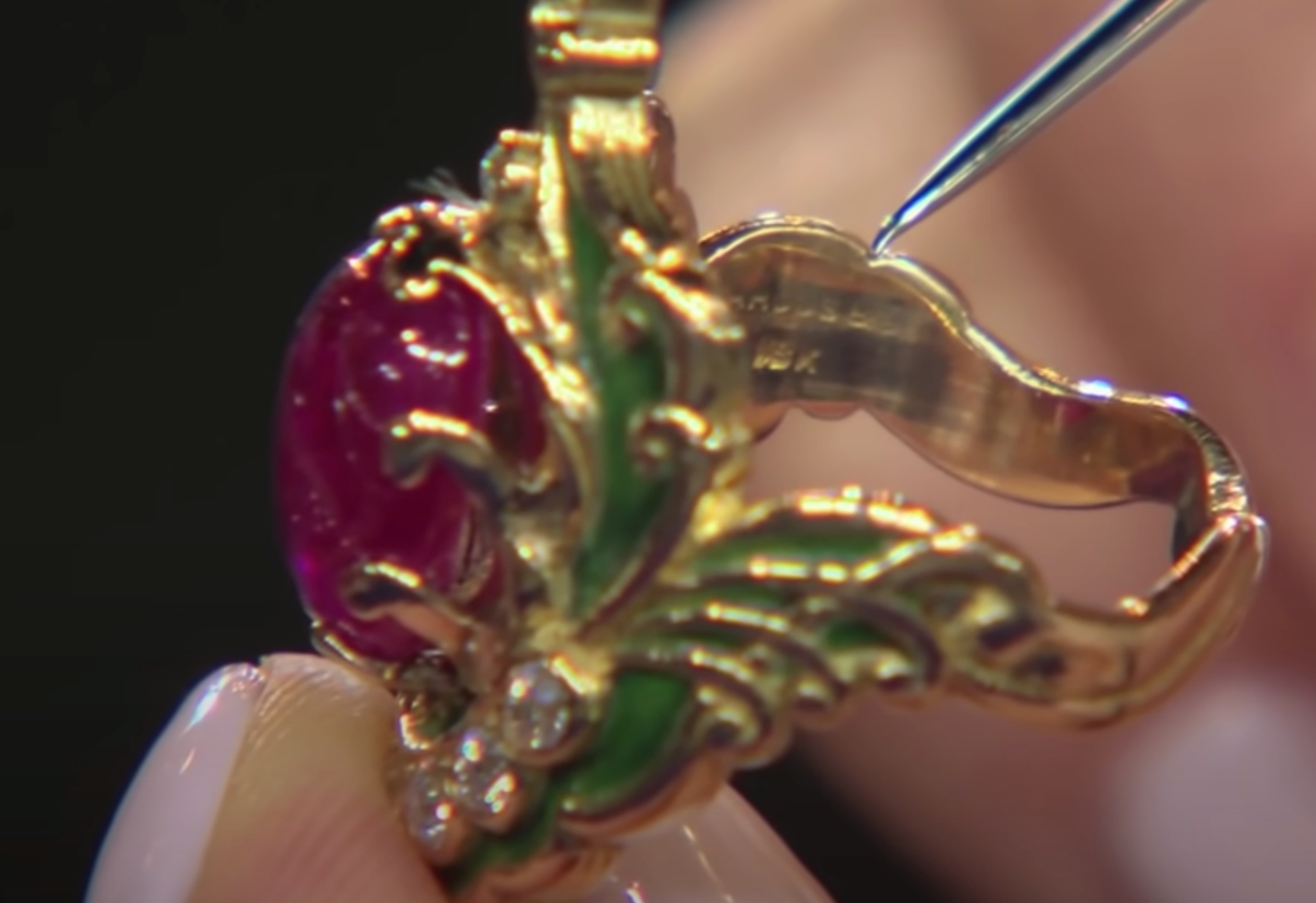 This particular ring was made around 1905 and features a striking green enamel background that really lets the brilliance of the ruby at the center of the ring shine through. That ruby is in itself special since it is believed to be a Burmese ruby, a type of stone that has been prized for its color and rarity- even more so since sanctions against Burma (now Myanmar) persist in light of politcal struggles there. While there was a brief period of trade with Myanmar, new sanctions have been imposed. All this is to say that rubies from the region are extremely rare to find in the US.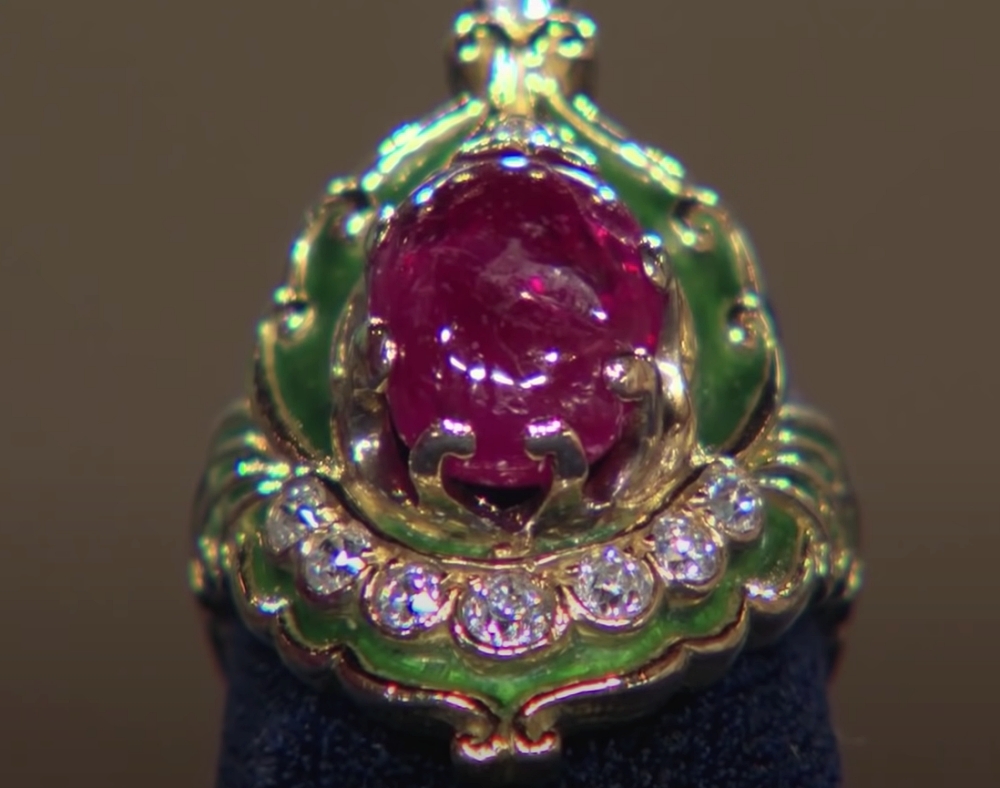 Find out what this breathtaking ring was valued at in the video below.