Each of them take an extraordinary amount of work to construct.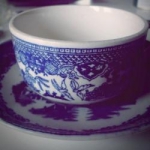 Rose Heichelbech
For many people their wedding day is one of the most memorable events of their lives. Publicly committing to another person is an emotional act for most people and for women around the world dream of their wedding day for years before they ever tie the knot. But, what women wear in different parts of the world can vary widely. The traditional Western style white bridal gown is popular in many countries, but there are many other types of wedding dresses that are worn with great pride – from the U.S. to India to Indonesia and the UK. Have a look at what brides around the world wear on their wedding days.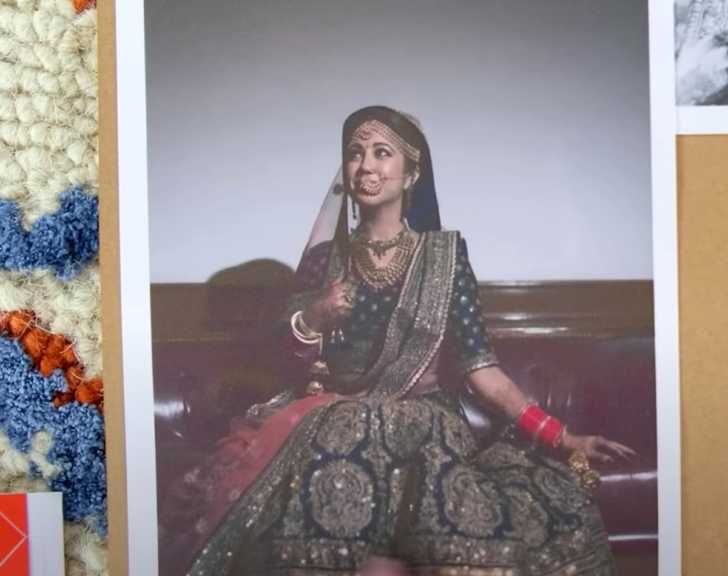 In Indonesia the traditional wedding dress for women of the Minangkabau people is the baju kurung. This knee-length garment is usually red, black, and gold and each color symbolizes something important. The red is the heart and love, the black for earth and a good mind, and yellow or gold symbolizes the law. The exquisite garments are decorated all over with beads, sequins, and traditional silk floss embroidery.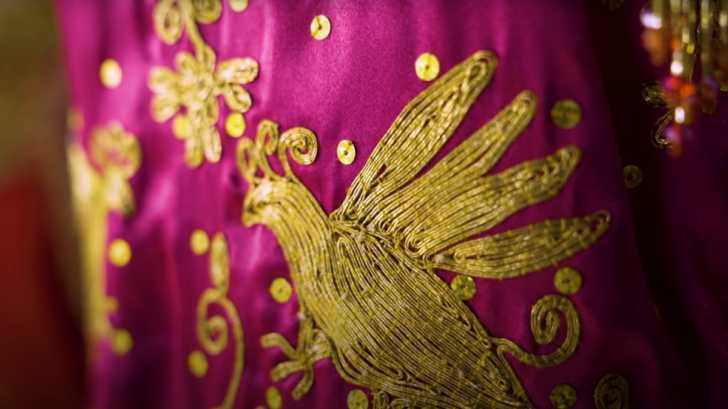 In the UK many women wear the standard white wedding dress with a few frills on. But, among the Traveller community the trend is for brides to wear flamboyantly large cupcake wedding dresses with large hoop skirts and trains up to 10 feet in length- sometimes using 50 yards of fabric to complete the dress. These stunning creations are usually custom made and require that the bride be very carefully transported to the wedding and reception venues.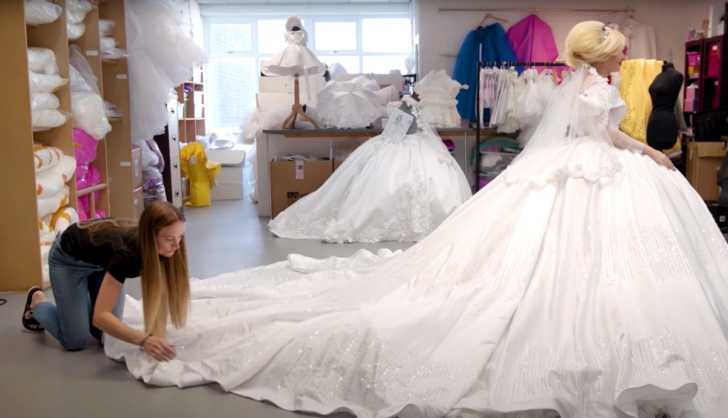 Among the Southern Cheyenne of Oklahoma the ideal wedding dress is an ornately-beaded traditional buckskin jingle dress with long fringe at the arms. Symbols of mountains or other elements of nature can be depicted in beads and a series of metal cones are also attached. These cones act like little bells when the wearer moves, and the sound is thought to frighten away bad spirits. Along with the gown a headdress and a sacred feather fan are also worn on the big day. A very intricate buckskin wedding dress can cost as much a $10,000 which isn't surprising considering the many hours of work it takes to make just one dress.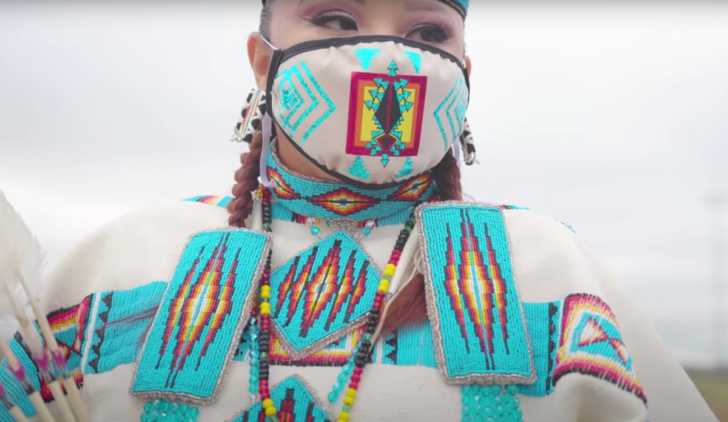 In Tunisia a garment highly embroidered with gold and silver thread, as well as gold coins and other finery, is the most popular wedding dress. Lace gowns are worn underneath the main part of the outfit and a gold or silver face covering called a khtamra is worn for the ceremony as well. The most common colors for the outfit are green (symbolizing life) and gold (symbolizing material prosperity). With all the gold on these dresses they can weigh as much as 22 pounds. For comparison an average Western style wedding dress usually only weighs 7 pounds.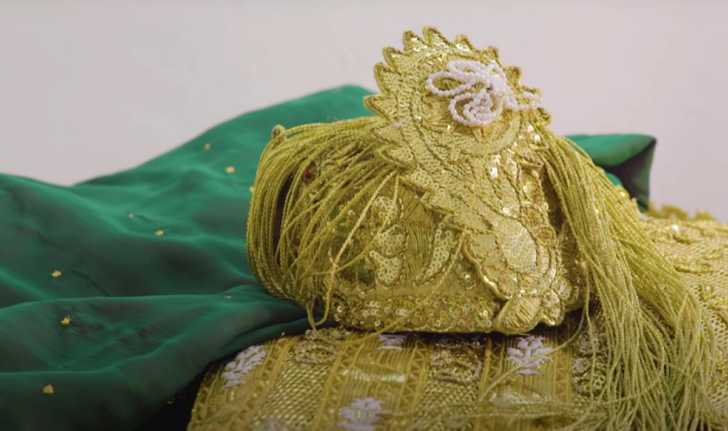 In India a choli top is worn with a long, full skirt and then a sari or veil is worn over the top of both. A handwoven fabric called chanderi is often used and it is made from mixing cotton with silk in extraordinary patterns. The garments are then embroidered with many yards of threads and thousands of beads or sequins – as many as 6 pounds of beads for the bride's ensemble.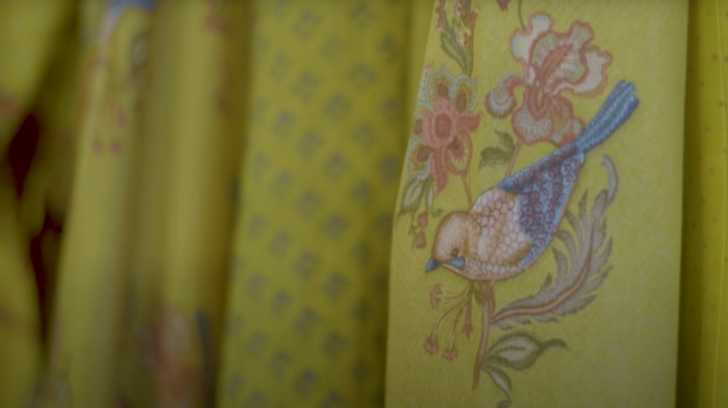 In Ghana many dresses for formal occasions are made from kente cloth, a traditional cotton, silk, or rayon fabric that is handwoven in bright colors and spectacular geometric patterns. Yellow, green, and red are the predominant colors of many types of kente cloth, though there are many variations. Kente cloth is the traditional to the Ashanti empire which stretched from Ghana to the Ivory Coast and Togo. Because of the association with a ruling class, kente cloth today is considered a royal fabric of the finest quality.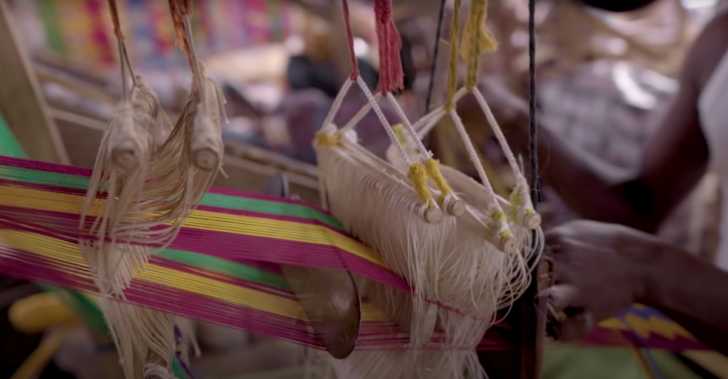 In Sweden the vågna is the most established folk dress for brides, often worn by women in the countryside where traditions run strong. The dress is made from a black silk taffeta base which is then highly embroidered with fabric or paper flowers, gold metal lace, and/ or glass and semi-precious beads. The final look is topped with a breathtaking crown from which ribbons of embroidery and lace flow down towards the bride's waist. Instead of petticoats of hoops, the bride wears 3 wool skirts under her dress to give the overall shape of a bell.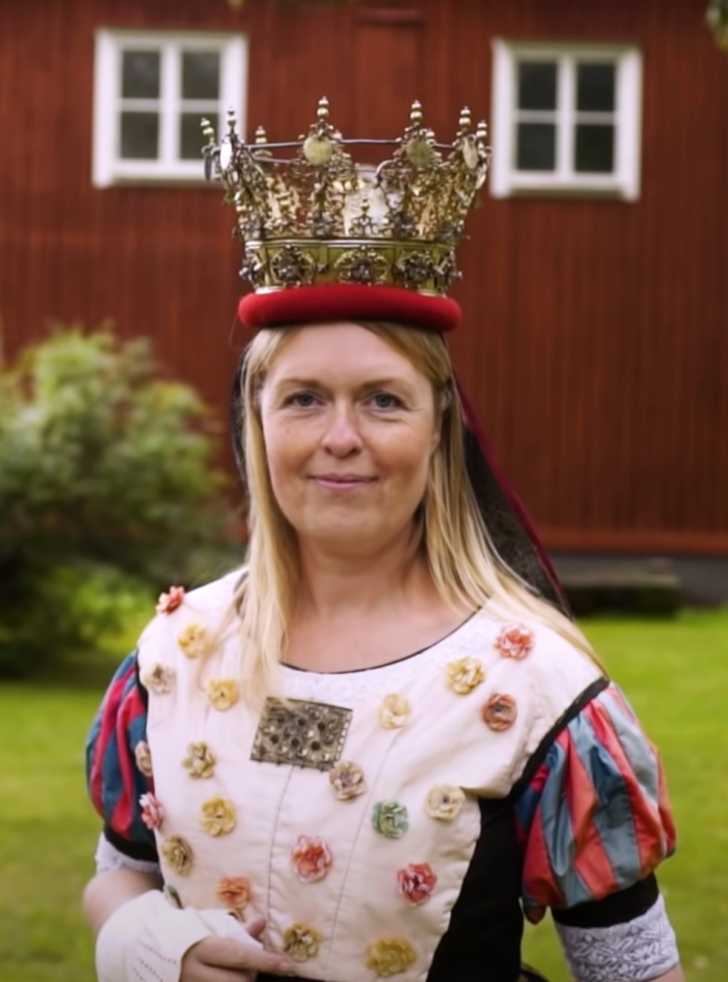 See all these beautiful wedding dresses (and how they're made) in the video below.