So much energy in this performance!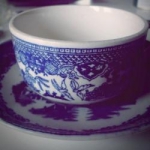 Rose Heichelbech
This song has been around the block! Used as a theme for the play of the same name in 1960, "Taste of Honey" is a standard that has been recorded by everyone from The Beatles to Tony Bennett to Bill Dee Williams. But, there's one performer who just does this song justice every time. Brenda Lee's strong voice and high energy just take this song to the next level, making it one of our very favorite pop songs from the '60s. She takes it from a slow song to an amazing upbeat anthem!
And her performance of this terrific song is amazing live, too, as in the video below when she was singing on Japanese television. Have a listen below to possibly the best version of this song that we've ever heard. And, if you like this then check out another classic '60s tune right here.
https://youtube.com/watch?v=PtJ7jtoNnZU