It's a dream come true for fans of the film.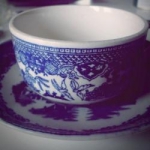 Rose Heichelbech
Everything is Tiffany Blue at the Blue Box Cafe, the restaurant inside Tiffany's flagship store where you can finally after all these years really actually have breakfast at Tiffany's. The film from 1961 captivated audiences, but Audrey Hepburn was stuck window shopping with her paper bag croissant and coffee in a disposable cup unlike patrons of this lavish new Fifth Avenue establishment.
In early 2018 the Blue Box Cafe opened up, giving customers a chance at fulfilling what is a luxury fantasy of many ever since the film became a cultural phenomenon. The cafe serves a continental style breakfast of croissants (Nutella optional), seasonal fruit, tea and coffee. The cafe also serves trendy breakfast entrées like scrambled eggs with bacon topped with truffle mushroom shavings. Other offerings include a lobster and grapefruit salad as well as an edible bird's nest dessert with robin-egg-blue candy eggs.
The spot only serves breakfast, lunch, and tea, and unsurprisingly is often booked solid as reservations are pretty much standard at this sought-after locale. The Blue Box Cafe seats 40 and the meal options range in price: breakfast is $29, lunch is $39, and the very special-sounding Tiffany Tea is $49.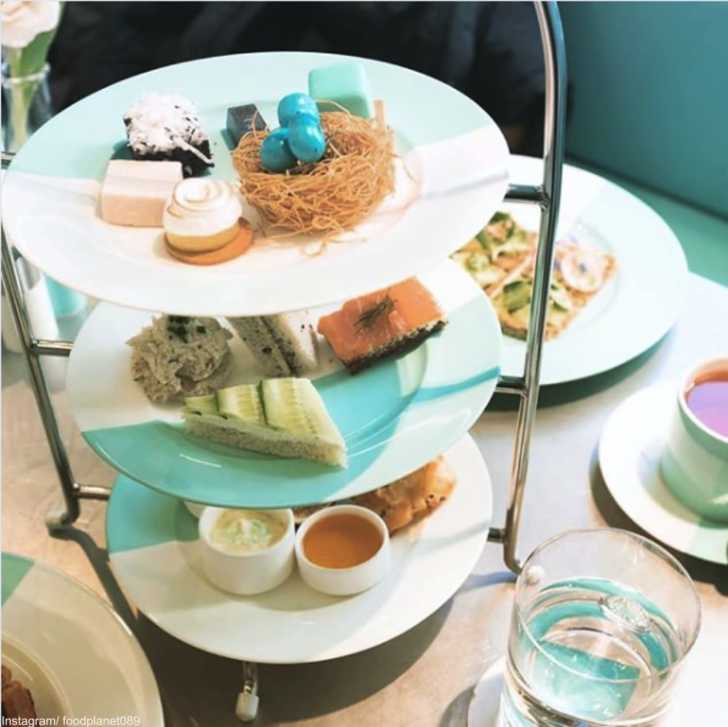 The Blue Box Cafe also sells canisters of its teas so that you can take a home a little Tiffany's even if jewelry isn't quite your thing. While we think someone like Holly Golightly (who was throwing rent parties to make ends meet) might have a hard time affording these prices, many tourists in New York are now adding this hot little restaurant to their list of must-see places in the city, some of whom even dress up like the famous Hepburn characterin black cocktail dresses and pearls and take photos for social media amid a sea of turquoise blue!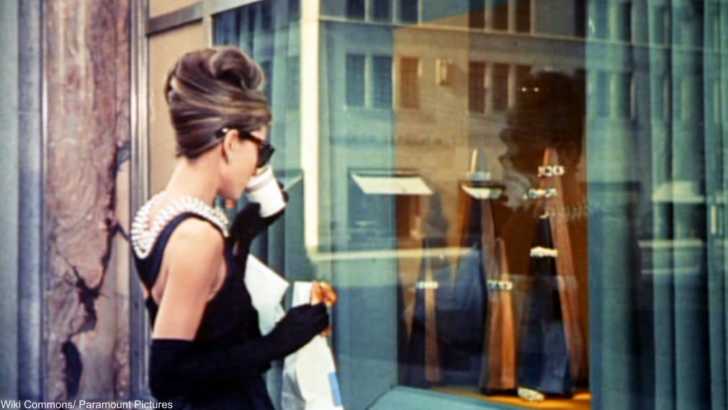 Get a better look at the decor and the delicacies of the new Tiffany's eatery in the video below.