Whether you're a toy train enthusiast, a collector of old toys, or have any affection for vintage and antique items, you'll love the following item that was brought in to "Antiques Roadshow."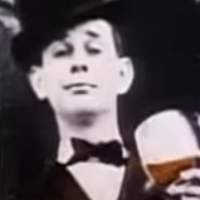 Chris Foster
Whether you're a toy train enthusiast, a collector of old toys, or have any affection for vintage and antique items, you'll love the following item that was brought in to "Antiques Roadshow." A Lionel blue Comet Toy Train Set from 1935 is appraised, and it has quite the history! For instance, it's modeled after a real train, which is evident when you take a closer look at it.
From the outside, this train is incredible. But when you take the roof off and look inside, you really get to see all the details that went in to this magnificent toy train set. Everything from the seats to the electric lights are such high quality; this is really a train lover's dream.
In the 1930's, a Lionel Blue Comet Train set would cost $70 (around $1,200 today based on inflation). This was smack dab in the middle of the depression, where $70 went a long way. When the owner finds out that it's worth as much as $11,000 now, his reaction is perfect: "That makes me want to treasure it even more!" Get a closer look at this beautiful toy set in the following clip, and let us know, would you sell it or keep it?