These buildings are stunning!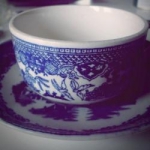 Rose Heichelbech
Throughout Scandinavian and Slavic countries there exist many traditions of painting bright floral and plant designs on buildings. These country structures are emblazoned with rosettes and wheat chaffs, often in eye catching hues. In one small village in the Czech Republic, the houses are often finished with pastel or white stucco. And on these buildings the grandmothers of the area have been painting an ultramarine cornucopia of patterns.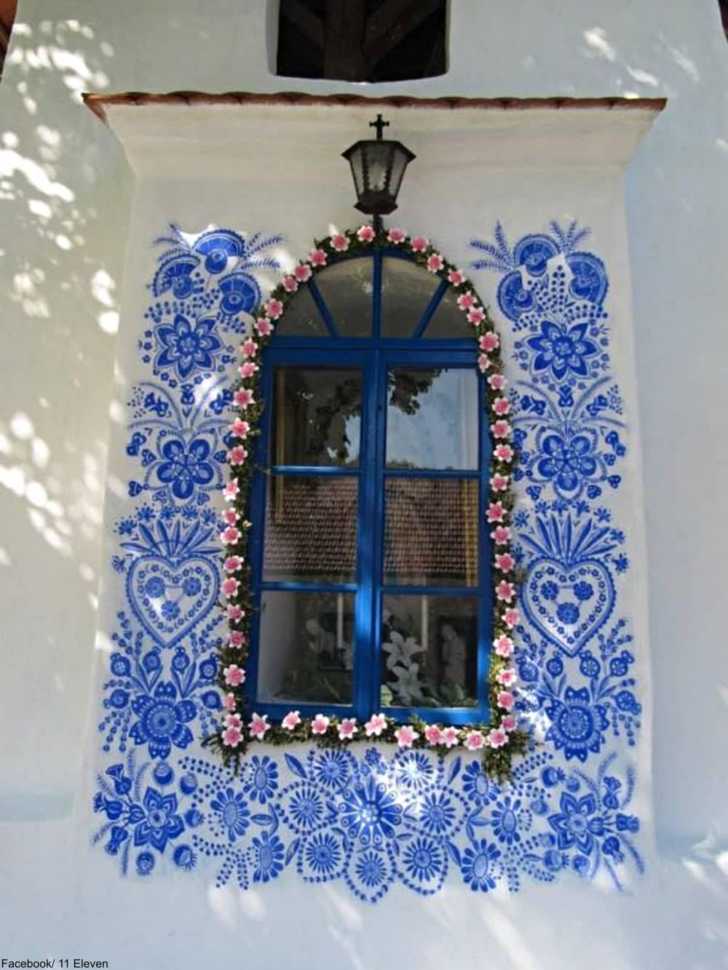 The most famous of these granny artists was undoubtedly Anežka Kašpárková, whose designs captivated the world when her striking designs went viral on social media. Kašpárková had said the she learned how to paint the designs from another lady in the village, who had since passed away in the time that her story went worldwide.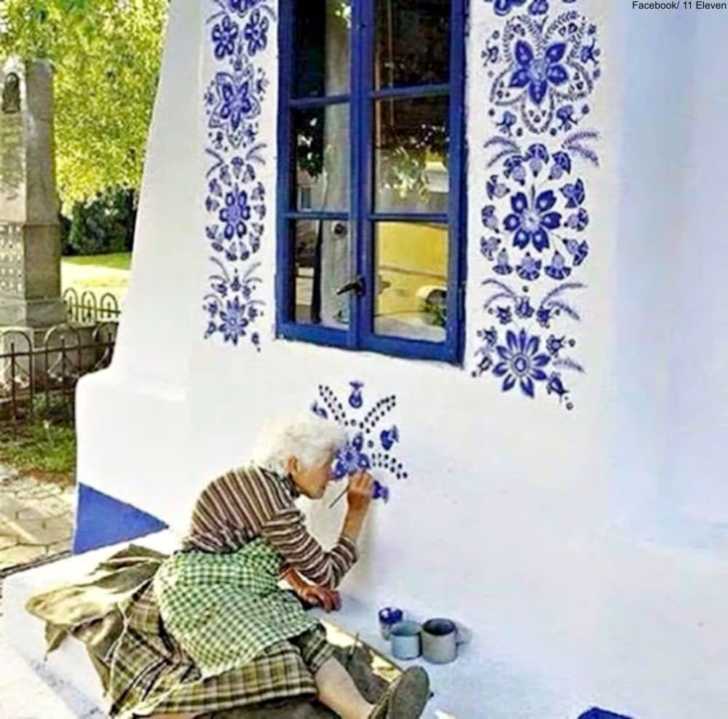 The patterns are based on Moravian folk designs which focus on hearts, leaves, flowers, and vines in stunning vivd blue colors. And painting these large scale patterns on one's home or church or barn is not considered unusual at all, maybe just a bit old fashioned! The tradition, albeit with more varied colors, extends throughout Russia and Poland as well, with one Polish village boasting homes which are vibrating with color from the many painted flowers upon all their walls.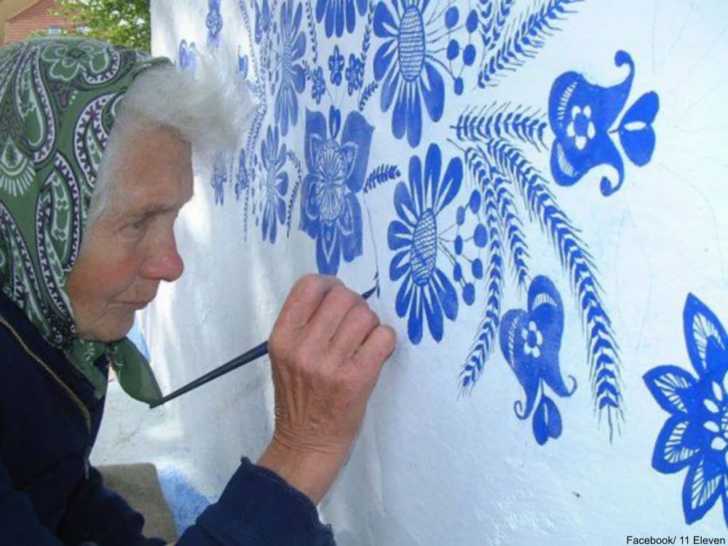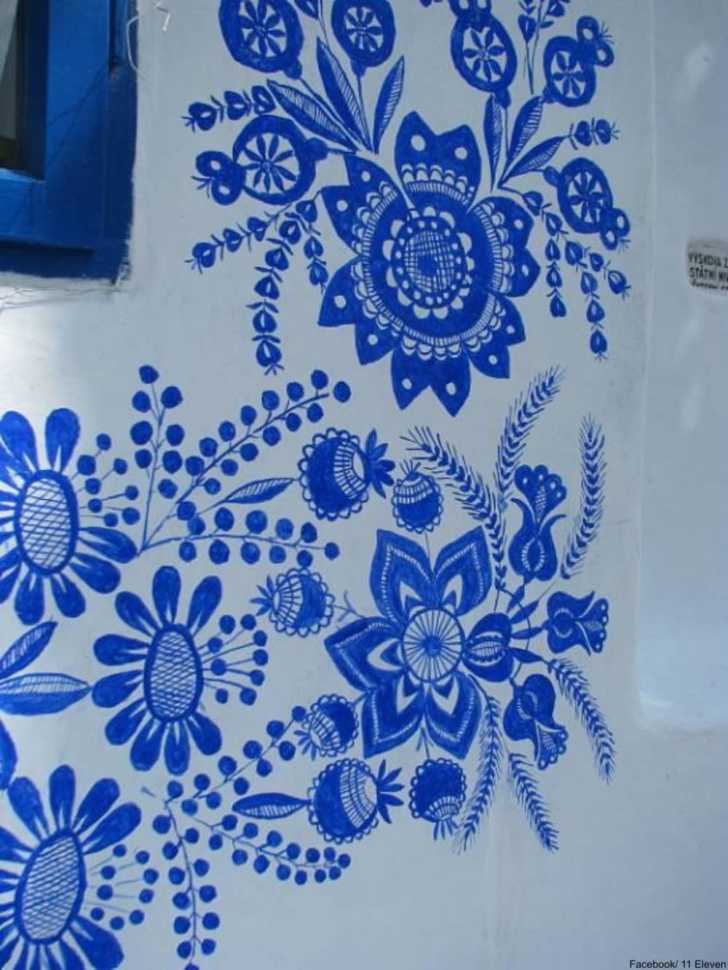 Kašpárková once was a farmer, but she became the village painter when she fell in love with the freestyle painting method. She claimed she was "not an artist" just a person doing what she loved! Her favorite building to paint was always the local chapel. And age was no prohibiting factor, either! She stood on chairs, ladders, or whatever she needed to in to order get the job done.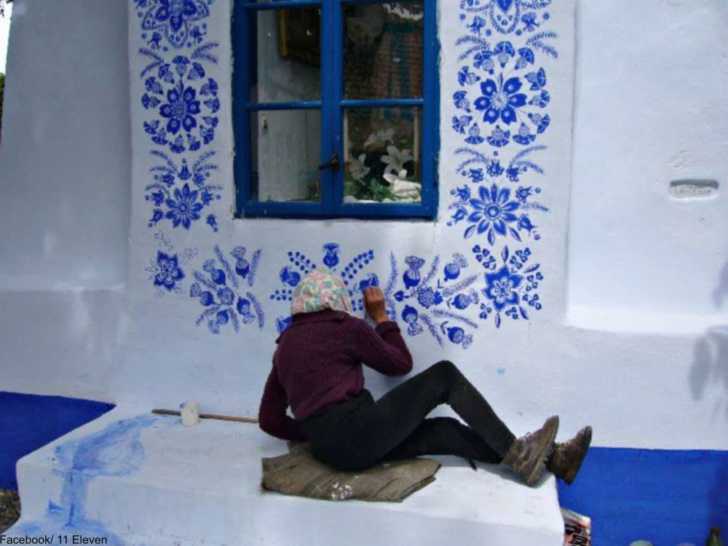 Kašpárková carried on the legacy of the woman who taught her by painting the classic designs on just about every building in the area in her village of Louka, Czech Republic. In March of 2018 Anežka Kašpárková passed away at the age of 90, having worked on her designs as long as she could. Villagers have said that another woman will be appointed town painter and will hopefully keep the visual legacy of this fairytale village going strong.