When you think of the '50s, this song always comes to mind.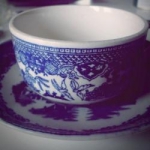 Rose Heichelbech
One of the hottest songs of 1958 was the Big Bopper's "Chantilly Lace." Originally released as a B-side, this catchy tune quickly became one of the most popular songs of that year. The Big Bopper, aka J.P. Richardson, appeared on the Dick Clark Saturday Night Beech-Nut Show in August of 1958. We love Dick Clark talking to Joan, an audience member that he describes as being "sweet thirteen." And this song was a big hit with teens, a group that had become the biggest purchaser of records.
Had the Big Bopper lived longer, we might have had other clips of this wonderful song, but he died less than a year after this clip was first aired. The tragic plane crash in February of 1959 that ended his life also took Ritchie Valens and Buddy Holly from us in a blow to music that shocked the world.
Check out this classic clip of the Big Bopper in action below. You can see another classic from 1958 right here.
https://youtube.com/watch?v=jAHkyyWELSs