She has some really timeless wisdom…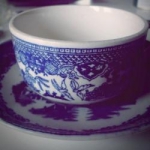 Rose Heichelbech
Betty has been a favorite on TV since the 1950s and is one of the few actress from the era still very much in the public eye. But, it's not just acting that she's good at. White has her own special style of unassuming comedy that appeals to both young and old- and that holds true even when she's talking about hard topics like death.
In a 2014 interview with Conan O'brien, the star is asked about her diet of hot dogs and Taco Bell (she said she's "not the healthiest eater in the world"). White is also shown some of the weird and wacky art that her fans have made depicting her eating hot dogs! White also recalls the sage advice her mother gave her on death, which she said "took all the fear out" of dying and is a source of comfort despite the fact that she has been getting more curious in her later years about what lies on the other side.
White was 92 at the time the interview was given. Have a look at this touching and hilarious interview in the video below.